Vivian Dsena is a well known name in television who literally made a mark of his own by giving back to back hits. He is one such consistent actor who has a separate fanbase for each of his show and character. This 30 year handsome actor currently entertaining his fans in Colors TV show "Shakti- Astitva Ke Ehsaas Ki" as Harman Singh. Shakti is doing extremely well on the trp charts as well. Today this handsome actor completed his 11 years in the Showbizz. So here we are presenting with 11 shades of the most loved onscreen vampire of small screen that makes him stand out among all.
Dimpled Smile
Have you ever feel like drooling on a character who is supposed to be disliked or hated? But it can be said with full confidence that a lot of girls happily crush over RK aka Rishabh Kundra and that's the charm of Vivian Dsena. His portrayal of RK in Madhubala who is neither a hero nor a villain but an anti hero. However whenever he smiled with a dimple as RK a lot of hearts must skipped a beat. Isn't it?
Husky Voice
Ever is it happened that you come to listen to his voice and feels a chill through your spine. Vivian has one of the most unique and attractive feature that is his voice. Be it Abhay, RK, Harman or Vivian himself. Be it Biwi or Gulabo every words become some extra hot and special being uttered by him. Such engaging voice and his antics is one of the most important reason why he is a 'HOT' favourite.
Model turned Actor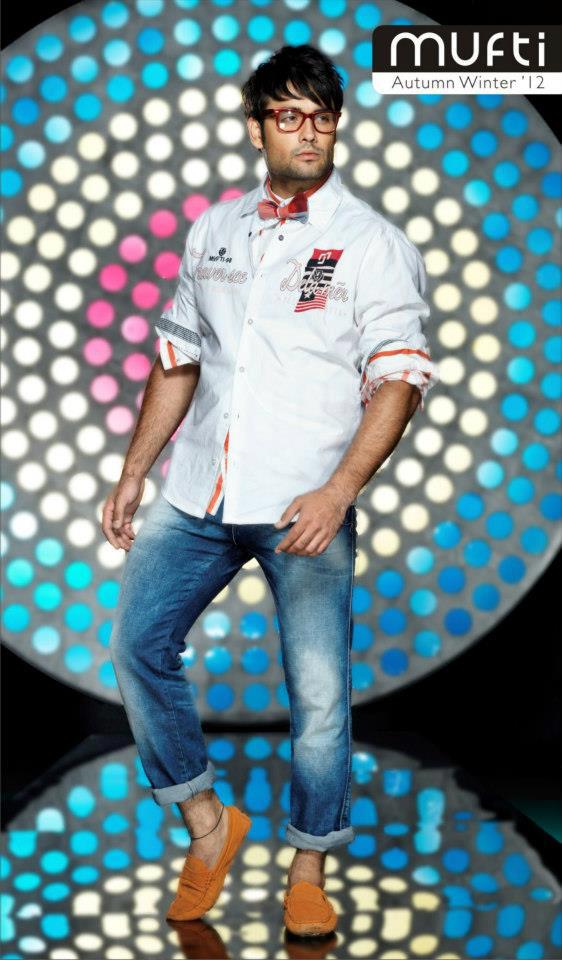 There is a prejudice or can say a belief, kind of blind belief that models can not act to save their life. There is a thought that as they tend to keep one expression on their face, so they can never be expressive. But with Vivian this believe stands irrelevant. This guy literally made people think in a different perspective about a model turned actor and the credit goes to no one but him for his endless efforts and hard work.
Sportsman Spirit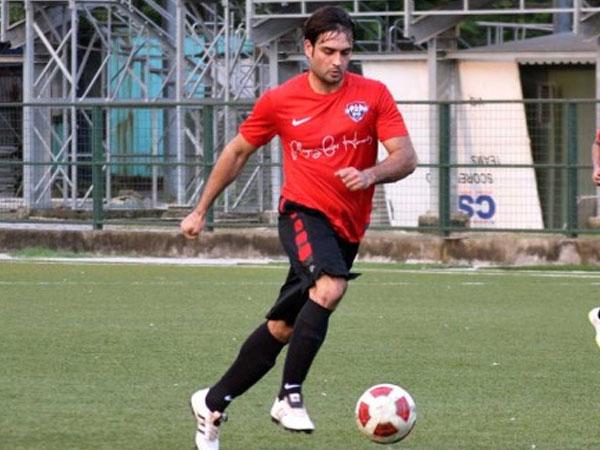 Apart from being an actor Vivian appeared before people in other mediums too. Despite being a non dancer he took part in Jhalak Dikhla Jaa knowing very well that criticism will hit him right way. But his dedication, sportsman spirit and love and admiration towards fans wish is something really appreciated. He didn't become winner but the excitement and thirst to attempt something new made him won many more hearts than he already does.
Humble Person
Vivian Dsena is one of the most popular and highest paid actors of television. He has got a massive fan following and that is keep on increasing every day. But despite of being on top his feet never really left the ground. He is still the same person who he was on the very first day of his career start. His best bond developed on every set is with the crew member and specially the spot boys of the production house. He tease them, he plays prank on them, he literally irritates them but then again they all love him and respect him so much to tolerate all with a smile on face.
Sports Lover
Despite being an actor Vivian is a big time fan of soccer. His one of the favourite things in life is to play soccer and he is a part of ASFC and he prefers playing football to be in shape rather than hitting the gym. Recently that actor put on some kilos but he embraces it with style and claimed " I am a person and not a plastic to be in shape". Well the actor got a shoulder injury due to which he was unable to practise fitness for a long time. But is that take away his charm? No right???
Versatile Actor
Vivian appeared and entertained us audience in various characters throughout this 11 long years. Be it big or small he is always have something or other to keep his fans hooked to him and his shows. Starting his career with Balaji show Kasamh Se followed by Ganga on Colors, this actor got his first rose to fame as Abhay Raichand in Star One's Pyaar Ki Ye Ek Kahani opposite Sukirti Kandpal. Maybe this is one of the most realistic supernatural show which is still remembered and demanded re-telecast. He then appeared as badass superstar RK in Colors Madhubala opposite Drashti Dhami and it got him recognition as an actor and he won many awards for the same. The show is being dubbed and telecasted in many countries. Currently the actor is playing a boy next door character Harman Singh in Shakti where he is fighting for the equal rights of transgender in society.
Chemistry with Co Stars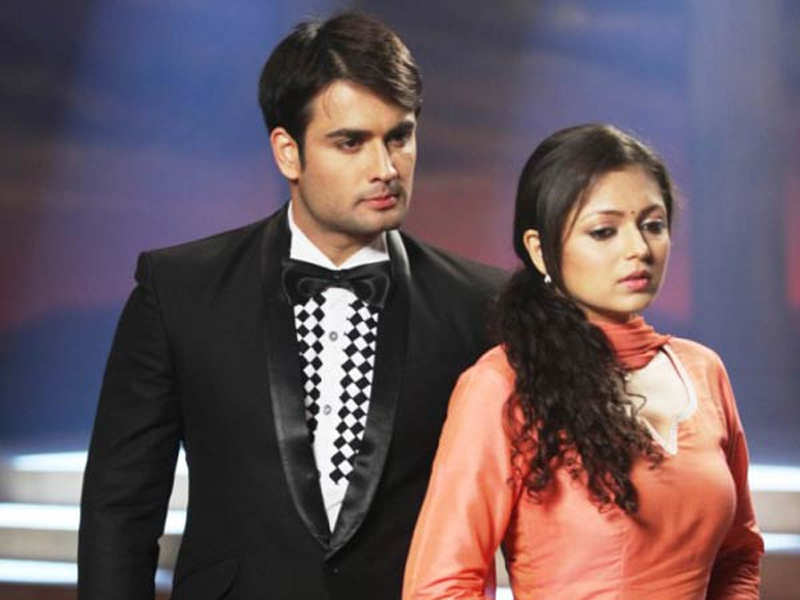 Vivian Dsena after appearing in two shows back to back and doing a short role in them.finally appeared in front of audience in full fledged as Abhay Raichand opposite Sukirti. Abhay and Pia's love story is one of a kind in the history of television. Fans of their show called them as "Abhiya" and it was one of the all time popular couple on Indian television. Aag and Patang's love story is still popular even after not only the show but the channel itself abolished. Post it Vivian made a comeback in television as Rishabh Kundra, a superstar of Cinema who has a terrible past which made him a terrible person. He met Madhu (Drashti Dhami) and then the rest is history for all of us. Rishbala is one such couple who got trended even some days ago as well. The craze and chemistry Vivian creates with his every co star proves what an amazing camaride he shares with his co stars. Currently Vivian is appearing with Rubina in Shakti in an unusual love story as Harman and Soumya. Haya is the name given to this couple by the fans of them and now Vivian is creating magic with his current couple on screen.
TRP King
It can be repetitive and a known fact to all but what can be done when truth is truth after all. Vivian Dsena is one such actor who never ever back out from experimenting and taking risks. He did shows which people will not dare to do at such stages to keep their image intact.Being from modelling he choose to play Vampire role knowing he will be judged and blamed for copying vampire series. He did a role like RK which is anti hero and has many negative sides of its own. He worked hard and never ever delivered a flop. May be that is why the TRP audience love him so much. No matter what channel it is? What slot is alloted. Vivian can do the wonder to your show, all you need to do is to cast him. He has the magic wand to anyway attract audience in his show. Every other show of him is not merely a TRP hit but also has its own fan base and popularity which is a huge thing for an actor achieve.
Treat fans as family
Being a popular actor is your talent and being a pure gentleman is purely your own choice. No doubt Vivian choose to be one of the nicest human being and that comes forth when he expresses his gratitude and love for his fans. Be it award function, media interaction, special occasion, birthday or festival he never fails to make his fans part of his day. His gestures towards  fans are simply amazing and admiring.No wonder millions of people idolize him and loves him like no end.
 Social Worker
Very few know that apart from being an actor, model and soccer player Vivian is a secret social worker too. Though this actor is highly secretive about his life events and activities. His presence on social media can be felt only for his own fans otherwise this actor likes to keep himself away from the clutches of social media. He is a part of a football team who plays and organise football matches to earn funds to give away in social work or someone in need. Not only that he personally helps many people in need to keep a mum over it. Wonder that how come a person posses so much goodness and generosity in himself? He is truly one of a kind.
Well this is our favourite shades of Mr.Dsena? Want to add more? Come, the comment section is all yours.