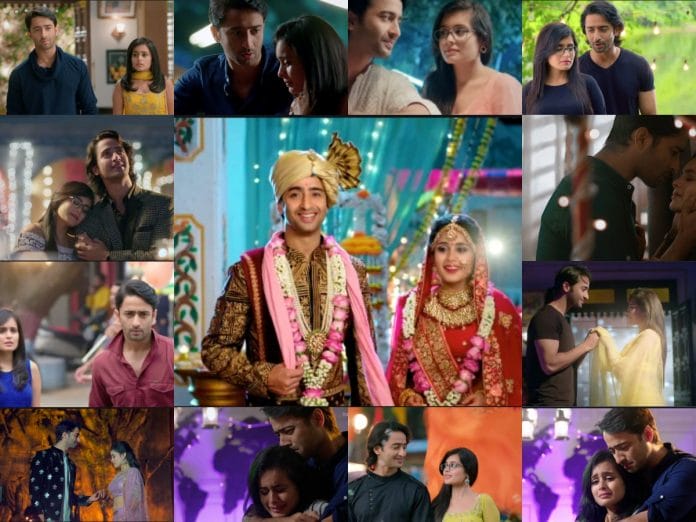 Rajan Shahi produced Star Plus show Yeh Rishtey Hain Pyaar Ke is a beautiful love story of Abir and Mishti which also raises the questions on arrange marriages as per the main theme of the show.
Show since the beginning has always managed to fetch the audience's attention with their beautiful portrayal of the story. Abir (Shaheer Sheikh) and Mishti's (Rhea Sharma) romantic story is the main attraction of Yeh Rishtey Hain Pyaar Ke. And without a denial fans also likes the parallel story of Kuhu (Kaveri Priam) and Kunal (Ritvik Arora). Yeh Rishtey Hain Pyaar Ke so far has always gained 2+ TRP and made its place in the TOP 5 on the rating chart.
Yeh Rishtey Hain Pyaar Ke today completed the journey of 250 episodes. And right from Shaheer Sheikh who plays the character of Abir Rajvansh in the show to Kunal character played by Ritvik Arora; actors shared their happiness on the occasion by sharing a group picture from the sets of the show.
Well, since Abir and Mishti is the fans first choice when it comes to Yeh Rishtey Hain Pyaar Ke, thus here on the occasion of completion of 250 episodes we are sharing 25 best MISHBIR moments.
Check out: Best of MISHBIR scenes!
First meeting at the top of the bus:
How we all can forget the first meeting that was 'shayari full' in the husky and sexy voice of Shaheer Sheikh aka Abir Rajvansh. He was mesmerized seeing the beauty of Mishti (Rhea Sharma) and quoted
"Tasveer mein kiska chehra hain? Kya bus ki chath mein, khuli dhoop mein, Subah ka koi taara hain? Ya koi kahani shuru hui hain, Jispe naam humara hain? Ye kaun chala hain dheere se, Aahat ka rang sunehra hain, Tasveer mein kiska chehra hain?"
Paragliding scene Mishbir: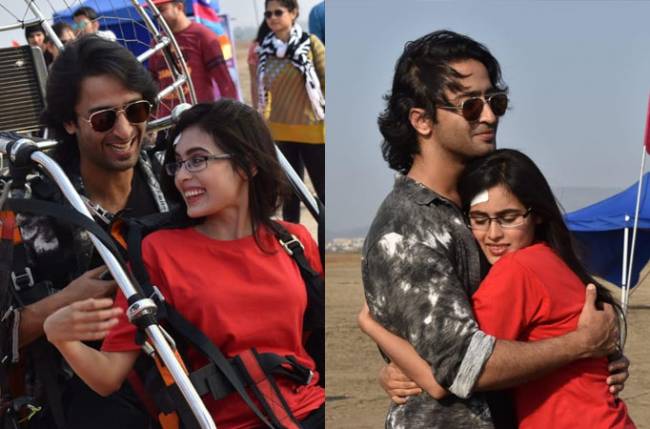 That was exciting! Abir tries to make Mishti overcome her fear thus accompanied her for Paragliding. The duos looked cute together while experiencing Paragliding.
Aankhon Ki Gusthakiyan Maaf Ho: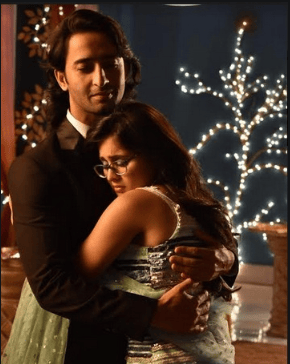 Mishti and Abir's chemistry is matchless; this is proved in the ' Aankhon Ki Gusthakiyan Maaf Ho' song sequence.
Abir's naughty moves: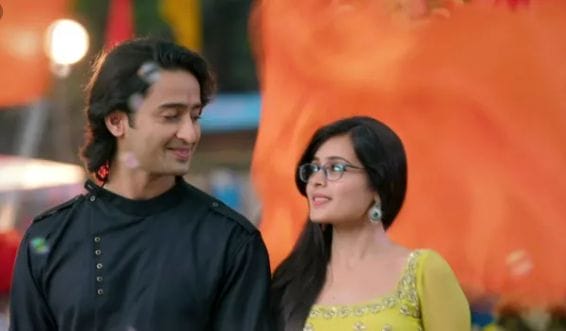 Abir of Yeh Rishtey Hain Pyaar Ke never fails to amaze the fans. Be it shayari or romantic andaz; Abir is absolute gem of the show. After supporting Mishti during Kuhu Kunal's function when Mishbir returns home. Mishti offers Abir 'coffee'. Abir to cheer her teases her saying coffee is her code word to trap him. The way he was moving his fingers close to her was 'HAWWT' to handle.
Unique reunion of Mishbir: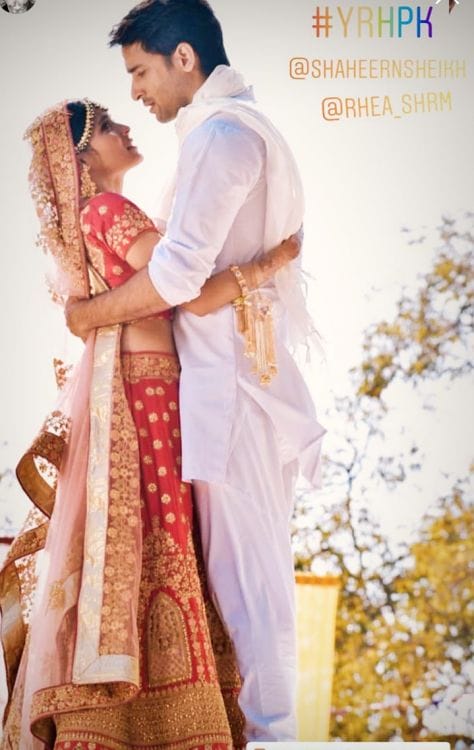 Mishti escapes from her wedding with Nishant and reunited at the top of the ambulance. MISHBIR's reunion was like never before in history of ITV.
Wedding at the top of the bus:
Hangover of Mishbir unique and gorgeous wedding at the top of the bus top is still on. The duos mesmerize with their sizzling chemistry.
Dreamy Romance of Abir and Mishti:
During the sangeet ceremony of MISHBIR the duos while performing on the stage goes in their dream world. That dreamy romance was fantastically wonderful.
Abir's special look to meet Mishti:
Rare 'MISHBIR' moment! Abir disguised as women to meet Mishti during the Haldi ceremony. And the grab by Abir was oh..so hot!
Romantic Bus Ride: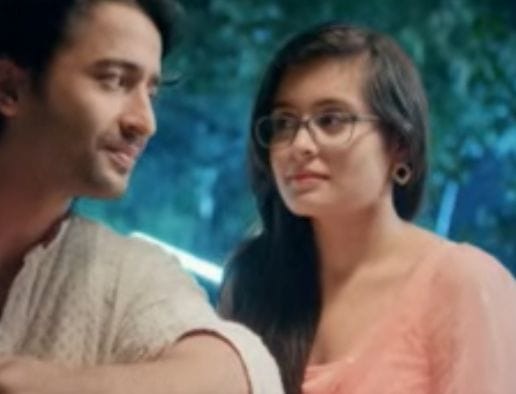 Mishti in transparent saree and Abir's romantic mood is a deadly combo. During the Mehul track when Mishbir late at night took the bus ride; the 'Mishbir' moment lovely and charming.
When Abir enters the Airport: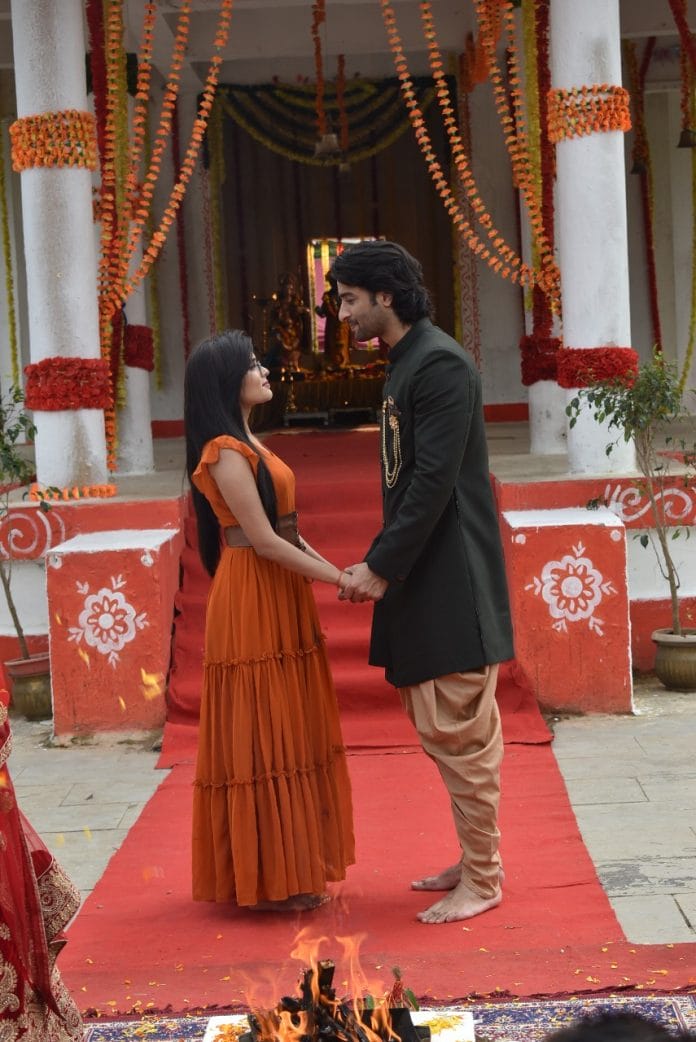 For Mishti and Abir lovers; airport scene is one of the most amazing moments! The way Abir enters the airport riding the horse to stop Mishti, kneels down and confesses the love. This whole scene was spectacular and awesome.
Abir gets romantic with Mishti: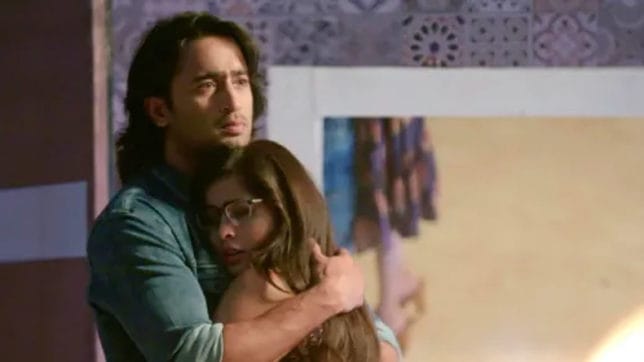 The Jodi of MISHBIR is blazing hot. During the recent bathroom romance post Haldi ceremony of mishbir was breathtaking.
Abir turns 'chaiwala' for Mishti: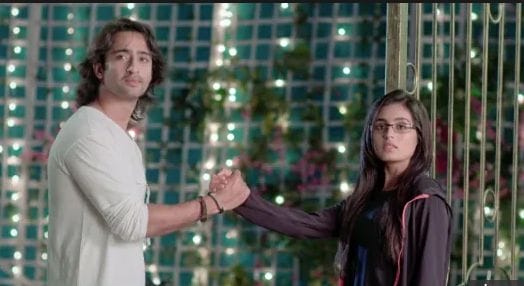 One of the cute 'MISHBIR' moments! The duos 'chai' date was cuteness overloaded. Abir's different shades in Yeh Rishtey Hain Pyaar Ke are always a treat to watch.
Abir and Mishti's romantic talk: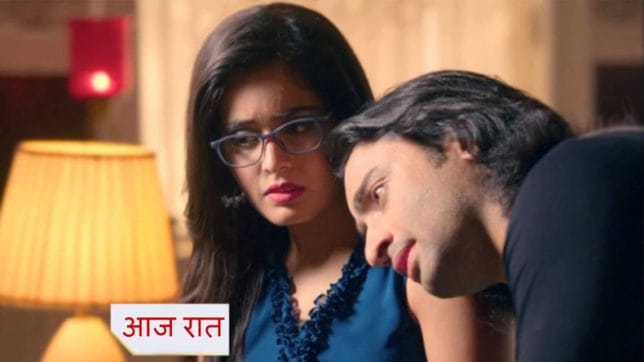 Mishti decorates the ground with lighting lamps and made a big heart shape out of it. Abir and Mishti makes their own dream world and Mishti resting her head on Abir's shoulder was 'Aww' moment!
Mishti gets hurt saving Abir: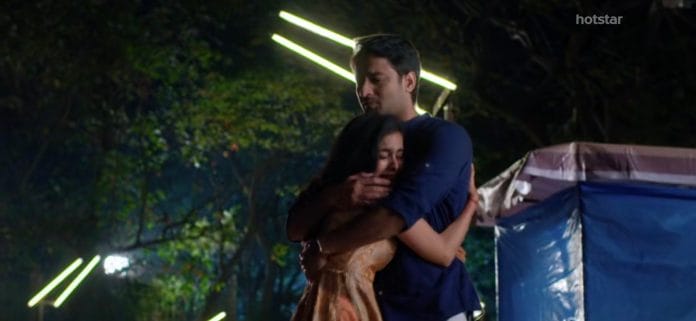 Post break up Mishti fetches a plan to make Abir confess his love to her. She during her birthday thinks to hide in the jungle in a hope that Abir will come after her. Abir reaches Mishti who has already fallen into a deep dig. Tree trunk was about to fall on Abir but Mishti saves him. Truly, one of the best Mishbir scn.
Kitchen romance: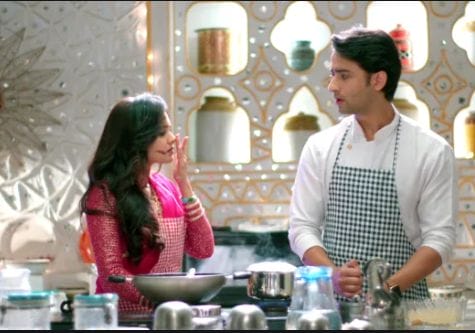 Post marriage; the kitchen romance of MISHBIR was breathtaking.
Abir's love confession:
Kunal spreads the rumor during pre-wedding ritual of Mishti and Nishant that Abir is injured. Mishti after learning about Abir runs to meet Abir. She sees him well. Abir opens his arms and Mishti hugs him tightly. The tight hug was passionate.
Mishti gets a surprise from Abir:
When Mishti refuses to go on a date, Abir surprised her. He decorates a place for her that made Mishti fall for him more.
Mishbir's sizzling romance:
Abir and Mishti shared a romantic moment under the shower. The way Abir adored the beauty if Mishti and wiped the water droplets from the face, the way he kissed her forehead and hugs from her back. Mishbir are extra hot ITV couple.
Abir stops Mishti from marrying Nishant: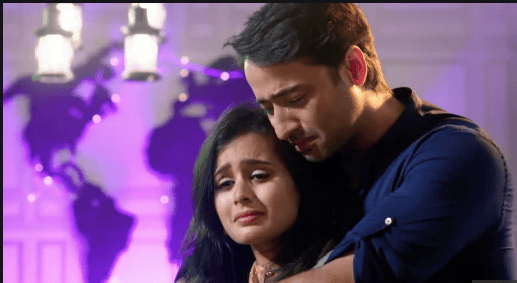 Day before Mishti's wedding with Nishant; Abir meets Mishti and pours his heart out to her. He asks her not to marry Nishant. In the whole scene Mishbir's hug, kisses and eye-lock was deeply intense.
Mishti gets ready:
Abir is a passionate lover boy. He always looks for a chance to get close to his lady love. The way Abir decks Mishti for dandiya event; romantic Abir is droolworthy!
Kiss moment of Abir and Mishti:
Abir demands kiss from Mishti. Mishti kissed Abir on his cheeks. Later, Abir gestures to kiss Mishti but she stepped back. The hot chemistry of MISHBIR stops our screen.
The breathtaking breakup moment:
One of the most memorable Mishbir moment! Though, breakup scene changed equations between Abir and Mishti. But actors Shaheer and Rhea during the track got a chance to flaunt their acting skills.
Abir's romantic proposal: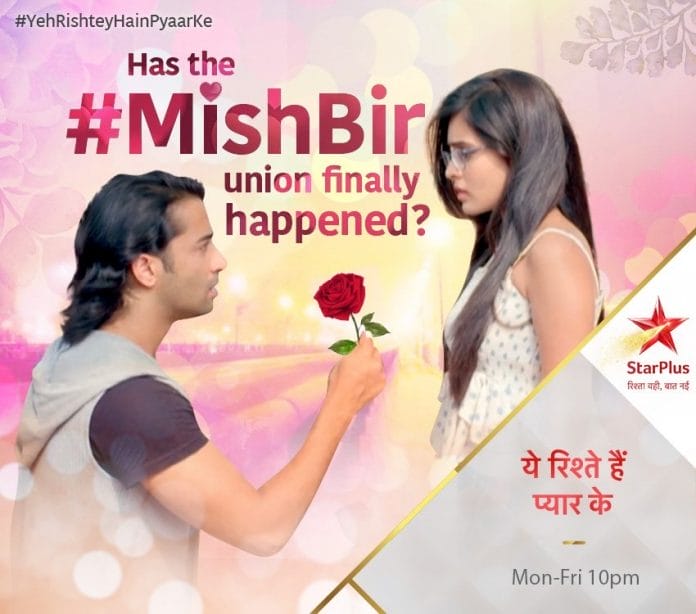 Dil mera mahcal gaya jaise chaand raat mei morni, mere naseeb mei likhi hai ek angry si chorni. Abir always makes our heart stop with his incredible shayari's.
Abir and Mishti decorating their wedding mandap:
the duos together is always a treat to watch. Abir and Mishti decorating their wedding mandap is spectacular Mishbir Moment.
Upcoming pillow romance:
Lastly, eagerly and impatiently, all the Mishbir fans are waiting for this upcoming pillow fight.
Which is your favorite Mishbir moment? Shoot in comment box.
Stay tuned for more news and spoilers.