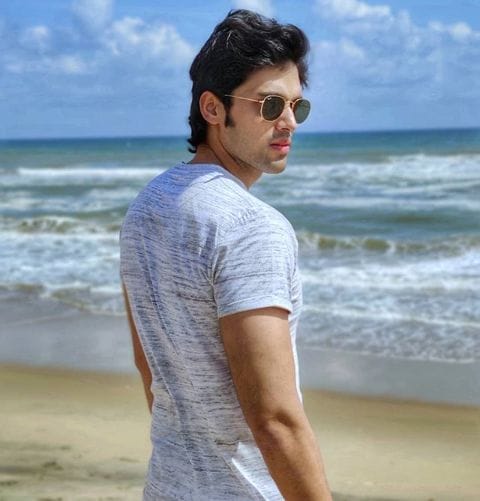 From giving us fitness motivation, getting featured in music video to entering into Web Platform; hot and handsome Parth Samthaan amazed us thrice in the year 2019.
Actor popped out on the screen after giving the brilliant performance, as Manik Malhotra in the MTV show Kaisi Yeh Yaarian. He was perfectly perfect in the role of Manik and melted the hearts with his outlook and romantic andaz. Parth over the decade never failed to amaze us but in the year 2019 actor flaunted his more shades on and off-screen.
So here we are highlighting three Parth Samthaan's amazing, surprising and remarkable 2019 moment.
1: In the year 2019; actor's jodi was made with Shakti Mohan and he got millions of praises from all over the globe for his intense act in the music video 'Aakhri Baar'. Parth Samthaan amazed his fans and followers with his extra romantic glimpse in this 2019 music video. Shakti and Parth's Jodi managed to skip the beat of the audiences. And the duo in the video shared the burning chemistry.
2: Apart from this Parth Samthaan motivated his fans and followers with his Monday Motivation. His absilicous pictures amazed us and handsome hunk really encouraged his 2.2 million followers to stay fit and stay healthy.
3: And before 2019 was about to over, actor revealed his dangerous, sauve, bold and sexy look from his upcoming web series 'Main Hero Bol Raha Hu'. No sooner the actor unveiled the trailer on his Instagram handle; everyone was taken aback seeing the very different shade of Parth Samthaan.
On work front Parth Samthaan is entertaining the masses as Anurag Basu in Star Plus show Kasauti Zindagi Kay. What is the best thing you like about your favorite star Parth, tell us in the comment section below.
Stay tuned with us for more news, spoilers and latest updates.