Actors usually either add glamour to a role or turn it to hollow vague entity with no clear features, the upcoming list of actors could successfully grasp attention through their stunning performances.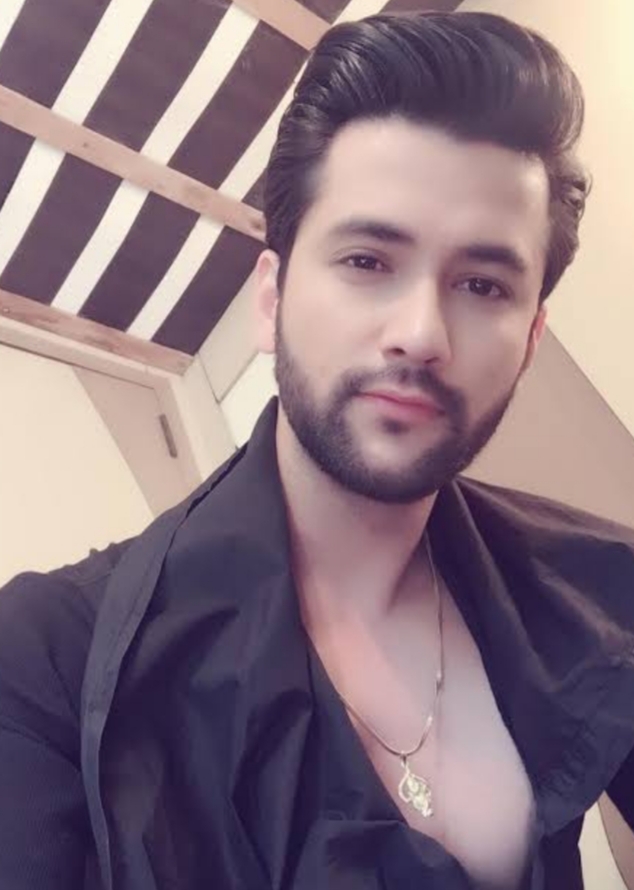 1- Sumit Bhardwaj
The good looking actor who seems to find great interest in supernatural roles, made an entry two months ago in Nazar which helped maintain a decent rates of watching, as the love story of the Mayank, the character he is performing, made a subtheme that is quite equivalent and parallel to the love story of the lead role and involves higher levels of emotions cause it is mainly built on misconception.
The character of Mayank the asuransh is a complex character, it needs an actor who has good command of acting skills, using facial expressions and body language mostly to express various aspects of emotions which ranges from anger on one extreme to love on another, his
The character implies diversity and made up of many layers, he started the role believed to be negative, however gradually his good side starts to come to the surface.
2- Ritvik Arora
Ritvik Arora in his role as Kunal in Ye Rishtey Hain pyaar Ki series is bidding farewell to the chocolate boy roles, cause the character of Kunal is totally different.
Kunal is very reasonable, mature, and responsible, he cares for other members of his family, specially his mother who doesn't get along well with his brother, so he works on bridging the gap between them.
Ritvik had to conform to the character by changing his hair style and growing a beard to look as serious as Kunal, who is dressed up in fancy suits that quite fits a businessman like him.
He is not that character who believe in love, he is too practical to fall into the a romantic trap, that's why he did not have any concerns regarding the idea of arranged marriage, that shows the difference between his character and his brother's character.
Ritvik is doing very well and he maintains the pace of the character, which showcases a great deal of brilliance and progress as an actor.
3- Sahil Anand
Sahil who is renowned for his role in the Bollywood movie, school of the year, returned to the small screen with his role as Anupam Sengupta in Kasauti Zindagi Kay 2.
Sahil's role who appeared to be shallow at the beginning, started to take shape, as he turned from a fun loving careless playboy to a positive responsible, sweet, person who is in love with his family, it was quite clear when he acted like a Guru of love between Prerna and Anurag.
The second phase of the character made it quite challenging cause Anupam was meant to be that serious person who has a sense of humor.
An actor with great talent just like Sahil won't find any difficulty portraying such a character,  the viewers are still waiting for more shades of Anupam.
4- Sanjay Chaudhury
The actor who won Indian Telly awards for the best comic male role as Chukundila Mukundial Gupta in Lapataganj – Ek Baar Phir in 2014, seems to keep up the same spirit with his role as Monaj ( Munna) in Yeh Un Dinon Ki Baat Hai.
Munna as the fans love to call him is the flavor that is added to the series, the brilliance of Sanjay lies in his simplicity, no single viewer can imagine the series without Munna.
The look of Munna is typical of a 90s guy, his way of talking and his body language matches his humorous funny friend of Sameer who helps him overcome all difficulties with a smile drawn on the faces of the audience before the characters.
5- Samir onkar
Samir Onkar is an actor with a real huge talent and great potential, he started his acting career  on stage and that made of him a highly refined actor.
His role in Yeh Rishta Kya Kehlata Hai as Samarth Goenka made him among the best second lead actors, the first entry of the role was quite negative, he was seen having relentless efforts to separate Naira and Kartik.
He had this deep looks and bitter language, rebellious nature that showed the pain he experienced and the revenge he is seeking from the Goenka family.
Coming back to the same show with the same name and a different nature is a task that must be given to heavy weight actor like Samir Onkar.
As he convinced the viewers of the negative dark side of the character, he could easily take the viewers to the other bright side that lies within it.