It's been more than a decade when Vivian Dsena enters the TV industry after doing modelling. A small town boy came far away from Ujjain to Mumbai to rule on our hearts. Kuch toh baat hogi…Isn't it gals?  😉  Every actor want a positive character to start his career. Contrarily, he begun his career as grey shade vampire. Quite a risk but it's definitely worth it if we look today. 
Vivian is currently doing Shakti-Astitva ke Ehsaas Ki as Harman. Let's check out why #VivianAsHarman is loved by all. 
Impeccable Acting Skills:
[embedyt] https://www.youtube.com/watch?v=yM5MpC7zRvA[/embedyt]
A guy like Harman doesn't need to be prince charming. He is supposed to be a troublemaker before she met Saumya. Vivian, an actor known for his good looks fits in the frame of Harman. Why? The reason is his impeccable acting skills. He was deadly as a vampire, handsome spoil brat as RK and here he is troublesome. Still gals are crazy for him because of his art. He molds himself in character.
Yummly Handsome 😉 😉 :
Do we have say anything on that or you people understood our title? He is tall and handsome. taking Women can't take their eyes off from such carved face is impossible. If his acting skill doesn't feel special to you, then his charm of a handsome man will definitely blow your mind.  
---
---
Spellbinding Eyes:
When we look into his eyes, they talk. Vivian doesn't need to speak because his eyes speaks in the language which all ladies understands. His eyes penetrate your soul and they know everything. Just like a vampire. Are we wrong while we say this? Harman's emotions needs an actor who can act through eyes, Vivian is perfect actor for that. 
Passionate Lover:
[embedyt] https://www.youtube.com/watch?v=xTUQjKEB7Jo[/embedyt]
Is there a lady who denies a passionate lover for her? Nay is the reply. Harman character is of a passionate lover who accepts Saumya despite of her being an eunuch. He is ready to spend his life with a castrate. Such passion for someone is admirable and Vivian does a fine job as her husband. BY the way, #VivianAsHarman who is a passionate lover gives butterflies in stomach.  😆
Guy Next Door: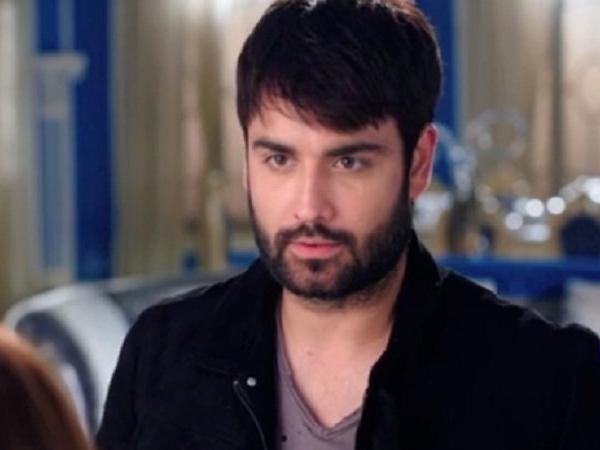 Though Harman's character started as someone who attracts trouble. Further, in the show Harman is evolved as more matured, passionate and understanding. A marvelous guy who is sweet is the new formation of that character. First show which is without any character assassination. Thanks to the makers and Vivian for handling it well.
Do share your views in comment box if you share our opinion or otherwise. Keep reading, keep looking and drooling on Vivian. Let's Get Bizzin!!