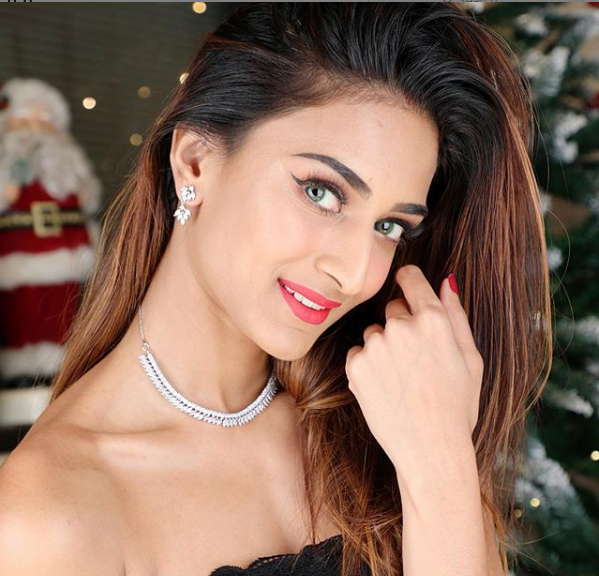 Erica Fernandes is a multi-talented star who has made a name for herself in the industry with her spectacular performance.
She is one of the lucky actresses who rose to fame with the debut show. Kuch Rang Pyaar Ke Aise Bhi made Erica the star overnight. As Dr. Sonakshi Bose, diva delivered the mind blowing performance and won millions of heart. Fans started adoring Erica's performance and actress became the shining star with her hard work and dedication.
Today, we will highlight 5 more reasons that made Erica Fernandes a well-known personality. If, you agree with us than drop a heart for your favorite actress in the comment section below.
5 things that made Erica Fernandes a well-known personality
Absolute expression:
Happy, sad or emotional; one can easily connect with any emotion if Erica is performing the scene. Her expressions are so natural and balanced that diva makes us to cry and laugh with her.
Take yourself a little back and recall the scene when Erica as Prerna learned that her new born baby died in a firebreak out at hospital. The way Erica performed the scene and cried her heart out, actress brought the real tears in the eye with her absolute performance.
Focused attitude:
Erica Fernandes deeply performs the character given to her. Be it Sonakshi Bose or Prerna Sharma, actress outstandingly plays the role. Off-course it's her focused attitude only that brings the life to the character.
Adaptable nature:
Erica Fernandes is one of the versatile actresses undoubtedly. In her first show Kuch Rang Pyaar Ke Aise Bhi she played the role of a doctor. And currently actress is slaying as Prerna Sharma. Prerna Sharma is a middle-class girl and Erica perfectly brought the emotion of middle-class family with her wonderful acting skills.
Gorgeous appearance:
Being an actor one need to look attractive off-course. Erica Fernandes is already blessed with good height and figure. By wearing traditional attire in her show, actress looks OH-SO Gorgeous and Hot!
Erica Fernandes:
Last but not the least; Erica Fernandes became well-known personality because she is Erica. She is not only an actor, along with it she is a perfect poser, health freak, painter and a good cook too.
Erica Fernandes impress us in every possible way!
On the work front, Erica is currently playing the character of Prerna Sharma in Ekta Kapoor show Kasauti Zindagi Kay. Actress is currently flaunting a bold and brave attitude because of the current track in the show. This shade of Erica is loved by her fans and they are literally enjoying this new Prerna who is fearless and confident more than before.
For Prerna Sharma, Erica has already bagged Female Actor of the Year Award in Asian Viewers Television Award 2019.
Erica is paired opposite to the handsome hunk Parth Samthaan in the show. Parth plays the character of Anurag Basu in the show. As Anurag and Prerna the duo has a separate fan base. Fans just couldn't resist themselves from drooling over their favorite couple ANUPRE.
Stay safe at home and keep visiting us for more news, spoilers and latest updates.