ITV is all about romance and passion. Today we will be talking about a couple who spread the magic of their love in just the release of their promo shoot. Yes! You are right, we are talking about one and only Anupre(Played by Parth Samthaan and Erica Fernandes) of Star Plus's Kasauti Zindagi Ki 2. Anupre has given us many moments of love and romance to enjoy the chemistry between them. Parth and Erica both share a great chemistry off- screen and that results in natural chemistry on-screen. It was very difficult to select top 5 best romantic scenes of Anupre but after a lot of analysis we found out best 5 out of all the amazing lovely firey scenes of Anupre's romance.
When Prerna imagines Anupre's confession

It happened in dreams of Prerna where Prerna confesses her love and Anurag also shares his confession. After this they are overwhelmed and delighted. It starts raining and they enjoy this romantic rainy weather and shared a intense hug. The hug was filled with emotions of happiness and completeness they felt after they got each other.
Anupre's washroom romance

Here fan's got flat seeing Parth's fit upper body. This scene had no words but it was all about Anupre's eyes talking to each other. Both of these talented actors did amazing when without speaking much they made the scene utter romantic. The actual distance is not felt when one sees this scene.
Prerna tells Anurag that she is pregnant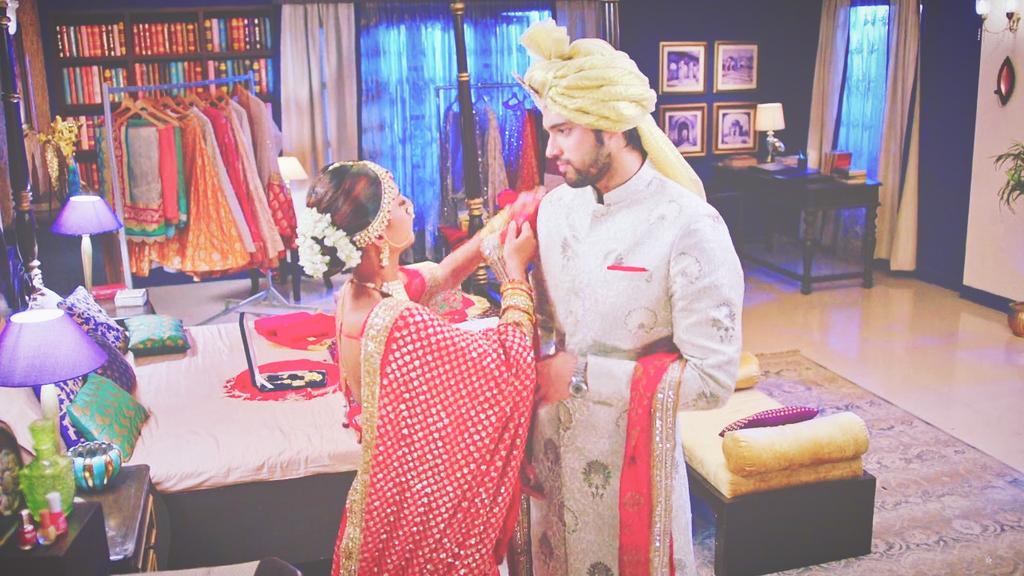 This was another mesmerizing scene where amongst all the twists and turns going on in the show and in the lives of Anupre, Anurag learns that Prerna is pregnant. Anurag gets surprised and happy at the same time to know that Prerna is bearing his and her child. Fans got really got overwhelmed when they found that their favourite Anupre are now going to be parents. This scene was romantic and at the same time filled with emotions and that too many kinds of emotions.
Drunk Prerna Confessing

This is when Prerna got drunk by mistake and tells a lost memory Anurag that she loves him. This is a scene where a twist was introduced with Anurag forgetting all his memories about everything which includes his love of life Prerna. Prerna controls her emotions to give a proper recovery time to Anurag but this time when she gets drunk all her emotions gets plated on a plate and is served to Anurag. Fans had huge of hopes a Milan but sadly the scene ended with Anurag thinking that Prerna is not in her conscious mind and makes her sleep. Anurag also ignores the emotional confession done by Prerna thinking it was due to the influence of alcohol.
Anupre dance while Prerna is pregnant

This was a emotional and lovely time when despite of his forgotten memory, Anurag feels a connection between him and pregnant Prerna. This is the moment where they mutually go for a dance. It was a duet dance but a trio dance of Anupre and their baby. Even while dancing they both felt a comfort and chemistry. Anurag got this affectionate vibe from Prerna.
This just a part of Anupre's journey, we have more things coming up for you Anupre fans. So dont forget to follow us for latest and interesting articles about favourites. Let us know your views on this. Keep buzzin!