Television onscreen couples hangs between their togetherness and separation which act as the garam masala for telly shows. Love,separation, trust,tyranny,bonding are the guiding factor of our highly popular on-screen couples.
Lets glide through 7 On-Screen couples trapped between togetherness and separation.
Jaana Nahi Dil Se Door – Jaana Nahi Dil Se Door one of the most popular romantic drama aired on Star Plus. It is really a classic example of mental trauma between togetherness and separation. Vividha (Shivani Surve) gets married to Ravish (Shashank Vyas) due to the extreme pressure of her father Kailash. Kailash tortures her would be Atharva (Vikram Singh Chauhan) violently and threatens her that to kill Atharva. In order to stop her father from killing, she married Ravish. After their marriage, Vividha is unable to accept Ravish as her husband but both decide to treat each other as good friends. Few days later Vividha starts feeling Atharva's presence in the house but she thinks she is just imagining about him. Vividha finds out that Atharva is in the same house under Ravish's care but has lost his mental balance. She vows to take care of him.Will Vividha only take care of her love Atharva? Will she accept Ravish as her husband or will go back to her first love with whom she is separated?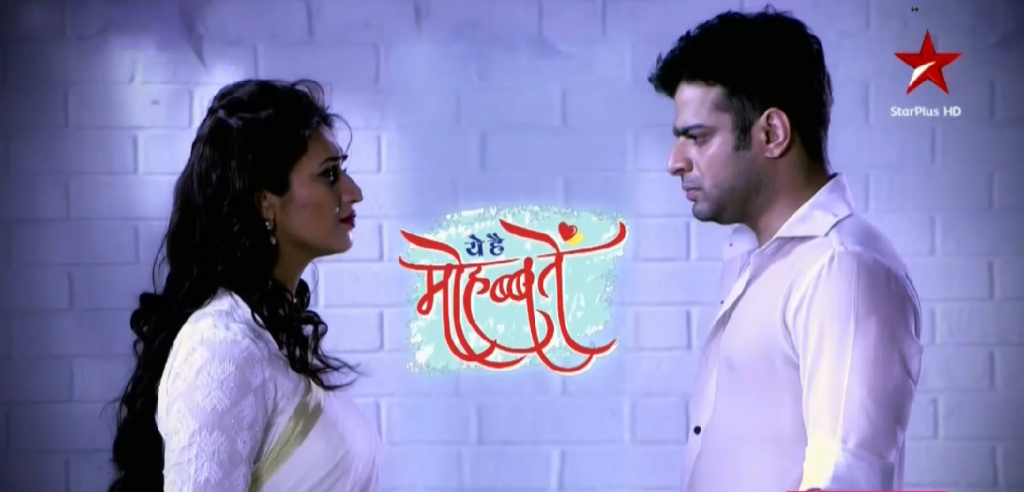 Yeh Hai Mohabbatein – Star Plus' Yeh Hai Mohabbatein is a highly popular Indian soap opera on Star Plus. It is a unique love story of Tamilian Dr. Ishita Iyer (Divyanka Tripathi Dahiya) and Raman Kumar Bhalla (Karan Patel) .They love story sees many twists and turns. Raman's ex-wife Shagun (Anita Hassanandini) often created many challenges of both Raman and Ishita. They were separated in seven years of leap, and again come together to meet new challenges along with older ones.  On December 7, 2016, this highly on demand show completed 1000 episodes.
Chandra Nandini – Chandra Nandini is a historical drama aired on Star Plus which gaining popularity in a short span. It is the tale of Chandragupta Maurya (Rajat Tokas) and Nandini (Shwetha Basu Prasad), his wife as well as the daughter of his greatest enemy. Nanda kills Suryagupta as well and Noora, Chandra's mother. Later Chandra and Nandini comes together with a hatred and got separated. but later they married under circumstances. Both Chandra and Nandini have huge hatred towards each other and also plot to harm each other. Viewers are eager to watch the inception of love between them.
Ishqbaaaz – Four Lions' Romantic Drama Ishqbaaz on Star Plus is like a hot cake now a days. The story focuses on ego fights between business tycoon Shivaay (Nakuul Mehta)  with Anika (Surbhi Chandna), a middle class orphan girl.  Both Anika and Shivaay have deep feelings with each other. The duo is separated on the basis of misunderstanding between them even after a forced marriage. Viewers are eagerly awaiting for this on-screen couples to confess their love for each other.
Kasam Tere Pyaar Ki – Colors' romantic TV Series Kasam Tere Pyaar Ki is one of the true example of on-Screen couples trapped between togetherness and separation.It is a love story between Tanushree Khurrana (Kratika Sengar Dheer), fondly called Tanu and Rishi  (Ssharad Malhotra) who are childhood friends. After many twists and turns Rishi they got married but separated by death. Tanu is reborn to Sandy's brother as Tanuja. After 20 long years when Mallika was about to get married with Rishi, destiny prepares a situation where old lovers re-meet and remarried though not in love.
Pardes Mein Hai Mera Dil – Sometimes love story are already made in heaven or written by fate. Satr Plus' Pardes Mein Hai Mera Dil is such an example. The story tells the love between Raghav (Arjun Bijlani) and Naina (Drashti Dhami) in a foreign land, but destined to undergo several challenges before their union. Under circumstantial marriage both become couple but love less. Viewers want to see this lovely pair united and happily together.
For more interesting news stay tuned with Just ShowBiz!! Let's Get Buzzin!!