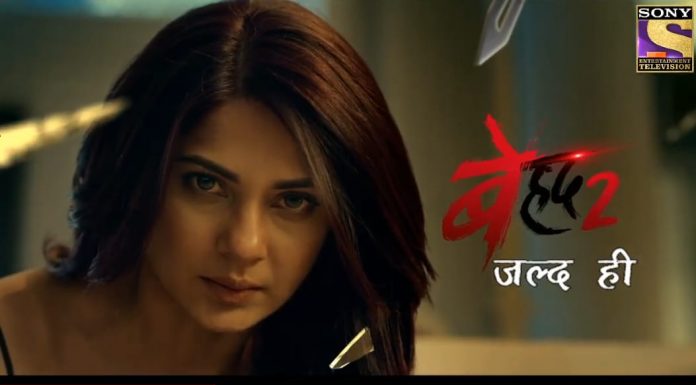 Beyhadh2' might be one of the most anticipated TV shows of all time. The prequel to this had audiences craving for more and it took Jennifer Winget to an all new height with her acting abilities soaring with the show.

After a lot of speculations, 'Beyhadh 2' came up with its male leads, Ashish Sharma and Shivin Narang alongside Jennifer and it recently revealed the first look of the show.
If we judge the show by its previous season with Jennifer Winget, Kushal Tandon and Aneri Vajani, the show promises to be a great watch.

So, let's have a look at the reasons why 'Beyhadh 2' deserves a chance.

Content Is King
For a show to be good, its content has to be the sector wearing the crown. A daily show needs a great screenplay and story view on paper to be executed on screen. Consistency plays a major role in keeping the audiences engaged and Beyhadh 2 promises to be double stormy and edgier in terms of story.

Wonderful Actors
Jennifer single handedly took 'Beyhadh' to heights with her powerful acting and great script along with beautiful support of Aneri and Kushal. This time though, the cast list seems all the more heavy and on point with Ashish and Shivin coming into the picture. So, we will have some great action-reaction chemistry on screen.

Different than usual mix
The show is a lot different than the usual mix we get to see on TV. The big families plotting against each other, creating obstacles and leads trying to solve and overcome those situations while stealing moments of love. 'Beyhadh 2' just like its precedor will be a revenge thriller drama with physcological disorder mixed in it. The show is one of a kind and will be the one choice for audiences looking to explore new genre on TV.

Unexpected Twists
If you are a fan of cliff hangers and twists that you didn't see coming, then 'Beyhadh 2' has to be the go-to show for you. It's all about twist and turns and surprises that will make your jaws drop.

Twisting the love triangle scene
Love Triangles are common on TV. 'Beyhadh' hads seen it too but 'Beyhadh 2′ promises a twist on the classic trope too. As per sources, Shivin and Ashish might play father-son duo and Jennifer's Maya will mess up things.
A saga of Hate!
Unlike any other show currently running on TV, 'Beyhadh 2' is not a tale of love but promises to be a saga of hatred crossing all the boundaries ever set.

Maya Mehrotra
Maya Mehrotra with all her complexities is a wholesome character. She is someone you would want to adore in a second and you might be begging for your life in front of her in another. That's Maya Mehrotra for everyone. Jennifer does a fabulous in painting her on screen and alone makes up of the biggest reasons why you must not miss the show.

It reaffirms the belief that medium does not make anyone mediocre, all an actor needs is a great script.

While we are waiting for 'Beyhdah 2' with abaited breaths, what are your reasons that make 'Beyhdah 2' a MUST WATCH on your list.

Tell us in the comments and till then let's get bizzzziiiinnn'!!!!!!!