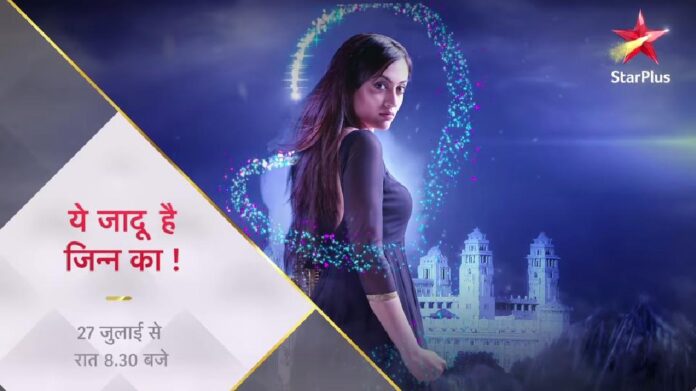 Yehh Jaadu Hai Jinn Ka Spoilers, Upcoming Story, Latest Gossip , Future Story, Latest News and Upcoming Twist

Star plus one of the most popular shows " Yeh Jadu hai Jinn Ka " all set to return to the television with a fresh bunch of episodes and a new storyline. After the unlock process is enabled across the country, the daily soaps also started their shooting now slowly and steadily. This show was said to return much earlier like the other shows, but due to some unavoidable circumstances the show couldn't make it.
However, from 27th July onwards the ardent fans of the show can watch their favourite characters Aman and Roshni. Before the show took a temporary break due to covid-19, the story has a twist like Roshni was pregnant and her life was in danger due to the curse of Laila, the twin sister of Red Moon princess. Aman was trying hard to save her from all the danger and bad omens.

However the channel recently posted a brand new promo about the upcoming storyline of the show, where Aman and Roshni are going back to square one where Jinn will again come and try to kill Aman and will capture him inside his cage. Roshni who is also "Ayana" and a protector of Aman is going to take a pledge to bring Aman back from the captive of Jinn at any cost. However in this process she confronted one of the most heartbreaking deal where the Jinn asked for her first child in exchange off her husband Aman.
Now it will be interesting to see how Roshni will save not only her love and husband Aman but also her unborn child too from this trap. The fans of the show are too excited to see the new promo and they are eagerly waiting for 27th to come so that they can watch their favourite RoShan onscreen.
The actors of the show are also seems excited to be back after a long break of 4 months almost. We wish the team all the very best for their work-life and pray that it goes smoothly keeping the health of the present members as top priority.
Watch the new promo of the show in the instagram profile of the broadcasting channel Star Plus. 

For more updates about your favourite shows, stay tuned with us.