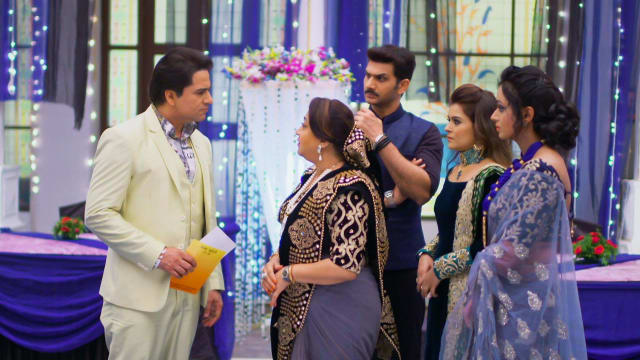 Yeh Rishta Kya kehlata Hai Spoilers, Upcoming Story, Latest Gossip , Future Story, Latest News and Upcoming Twist on Justshowbiz.net
Show 'Yeh Rishta Kya Kehlata Hai' is all set for another leap. Before the leap the twist in the story will stun the audience. In the upcoming episode, Goenkas will learn that the flight that Kartik boarded for Udaipur is missing and it is expected that it has crashed. Sirat, Swarna and others will stand shocked. They will cry for Kartik. What twist this news will bring in Goenkas life will be interesting to watch. How Sirat will handle the loss, well time will only tell.
So far in the show it is seen, Sheila urge Sirat to help her in getting a job. Sirat asks Sheila to stop her drama as she can't believe her after what all she has done. She asks Sirat to leave the place. There, Arohi gets irked with Manish for not letting her meet Sheila who visited her for the first time.
Sheila says to Sirat that if she is not helping her to find a job than she can let her meet Arohi once. She says she saw Arohi for the first time. Sirat says to Sheila that she never bothered about her when she was young. And now she wants to shower the love on Arohi, whom she never met. Arohi and Akshu over hear Sirat and Sheila. Manish asks Sheila to stay away from his house and Arohi. Sheila leave the place.
Manish says to Sirat that Sheila has reached their place and now it is her responsibility to take care else his second prediction will come true too. Sirat stands shocked. Arohi says to Akshu that Manish is rude. Later, Sheila poison Arohi's mind against Akshu and Goenkas intentionally.
Stay tuned with us for more TV news, spoilers and latest updates