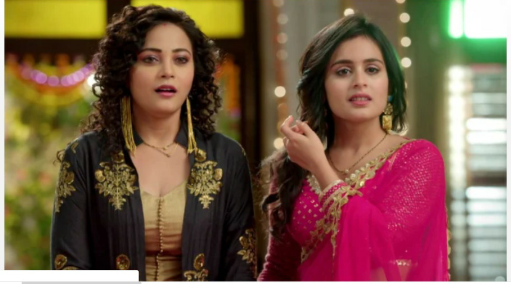 Yeh Rishtey Hain Pyaar Ke Upcoming Story, Spoilers, Latest Gossip , Future Story, Latest News and Upcoming Twist

In the upcoming episode of Star Plus popular show,Yeh Rishtey Hain Pyaar Ke, Meenakshi will tell Abir and Mishti about Nirmala wanting her relatives to be a part of this engagement and she will arrange for passes and other things.Abir will volunteer to do it. Meenakshi will casually ask if Abir know Varun or Karan before the alliance got faced as they too have an NGO. Abir will reply no. Everyone are in great spirits preparing for function. Mishti will help Ketki get ready and Varun will sneak in from window and give her pendrive. He will ask Mishti to play it as it has a surprise for his parents from him and Ketki. He will inform her it has Karan's clippings.
Abir will arrange a video call with all of Nirmala's relatives and project it on screen. Nirmala will get delighted and praise Abir for his smart planning. At the time of ring exchanging ceremony, Ketki will tell Nirmala that they have surprise for her. Mishti will start playing pen drive and talk about remembering the good times spent with a lost member without looking at screen. Nirmala and her husband will be touched to see their happy family moments in screen with Karan.
Abir will divert Mishti but praising her beauty and talk about other things to stop her from looking at the video.By the time she will turn,video get over. Abir will be relieved but suddenly Karan voice come over saying picture abhi baaki hai , followed by his pictures. Mishti will instantly recognize the voice and turn around looking shocked at Karan picture on screen. She will recollect the night and faint. Later she will get hysterical after Realising the guy who attacked her is infact Varun's brother Karan. Meanwhile Varun will express concern over Mishti's health and offering to show her to best doctor.
To know more keep watching the show and stay tuned for updates.