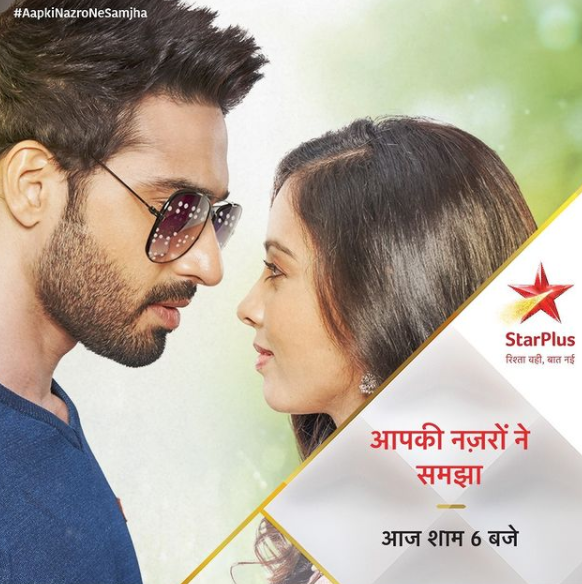 Aapki Nazron Ne Samjha Upcoming Story, Spoilers, Latest Gossip , Future Story, Latest News and Upcoming Twist on Justshowbiz.net
Today's episode starts with Mrs. Patel asks Akshu how she fallen. Akshu says because of blind Darsh. He calls him duffer. Mrs. Patel suggest Rajvi to lock up Darsh from next time. Rajvi alert Patel's to mind their language and not to speak against Darsh. She adds if they weren't their guest than she would have thrown out. Mrs. Patel asks Rajvi not to throw attitude as she is mother of a blind son. Rajvi says how easily Mrs. Patel flipped as sometimes ago she was asking about her daughter's alliance with Darsh. Mrs. Patel asks Rajvi if she is losing as she was talking about Shobhit. Rajvi asks why Shobhit as Darsh is unmarried yet. Mrs. Patel says because Darsh is blind and no normal girl will spend a life with him. Darsh faces the humiliation. Darsh announce he will not marry whole life. Other side, Manata trouble Nandini. Nandini tell to Vanlata that until she will stay at their house, she will pay rent. Vanlata and Gunjan gets happy. Ahead, Vanlata deliberately breaks oil bottle and trick Nandini. She asks Nandini to arrange oil for her sister sake. Nandini decide to arrange oil for Bansuiya.
Bansuiya talk with her husband about Nandini. Her husband asks her to think about Gunjan and Nandini next. Other side, Darsh's grandfather pray to God to get a girl for Darsh so that Rajvi's vow can be fulfilled. Nandini looks for oil. He see Darsh's grandfather's diya and fetches the oil. She pray to God to fulfil the wish of a person to whomsoever divya belongs too. There, Mrs. Patel asks Rajvi not to find a girl for her blind son as no girl will spend life with him. Rajvi vows to find a suitable girl for Darsh within 30 days. She says she will get Darsh married.
At Ghat, Darsh bumps into Nandini. Darsh decode Nandini is the same girl who loves materialistic stuffs more. Nandini gets surprised seeing Darsh and says she was waiting for her meeting with him as he accused her. Nandini call Darsh rogues. Shobhit come and Nandini leaves the place. Shobhit tease Darsh on Nandini's name. Darsh asks Shobhit to take him back to house.
Rajvi recall Patel's word and cook food. She recalls about her vow. There, Vanlata and Gunjan fetches Nandini's money and count. Nandini come back home. Vanlata and Gunjan fool her again. Darsh come back home and bumps into chair. Rajvi pushes Shobhi back and worry for Darsh. Darsh bring the blind stick and asks Rajvi not stop being stubborn and accept the fact that he is blind and no girl will want to marry him. (Episode Ends)
Precap: Darsh and Shobhit meet with an accident.