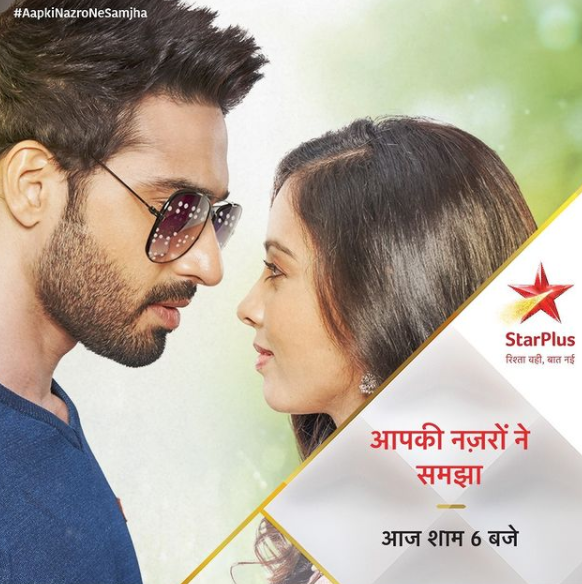 Aapki Nazron Ne Samjha Upcoming Story, Spoilers, Latest Gossip , Future Story, Latest News and Upcoming Twist on Justshowbiz.net
Today's episode starts with Naveen asking Bansuri to get Gunjan ready as Groom's family is going to visit them. He asks Bansuri not to mess anything else he will not spare her. Gunjan asks Naveen why he didn't asked her before calling Groom's family. Naveen says from the day she escaped the house, he stopped asking about her wish. Nandini and Bansuri get Gunjan ready. Gunjan say she wants to wear the same dress which Nandini wore on Bansuri's wedding day. Nandini give her dress to Gunjan happily. Gunjan says she wants Bansuri's gold earring too. Bansuri says she can't give it as it belongs to her mother. Vanlata emotionally blackmail Bansuri and Nandini. Nandini ask Bansuri to give earring as after quiet a long they got a family which is not expensive than gold. Bansuri feel bad for Nandini. Ahead, Vanlata think Gunjan might look dull in front of Nandini's fairness. She decide to send Nandini out from the house. Vanlata asks Nandini to get gold earring get polished from big jewellery market. Bansuri worry for Nandini. Nandini decide to go to the shop. Darsh too reach the same shop. Here, Vanlata think Nandini will return late now.
Shop man welcome Darsh. Ladies out there recognize Darsh and taunt Rajvi. Darsh asks shopman to give cold drink to ladies as they are taking more tension than his mother about his wedding. Meanwhile, Nandini asks shopman to polish earring. Shopman tell her that it will take time. Nandini ask him to try doing it fast. Darsh purchase bangle for Rajvi. He tell to shopman that he don't know Rajvi's bangle size. Darsh ask shopman to try bangle on someone. Shopman see Nandini and calls out for her help. He asks Nandini to try bangle. Nandin don't see Darsh. Darsh put bangle on Nandini's hand and find it perfect.
There, groom family visit Gunjan. Gunjan replies irk Groom's family. Naveen signal Gunjan to behave properly. Darsh asks shopman to help Nandini as she helped in trying bangle. Nandini's word impress Darsh. He decode Nandini is the same girl who loves materialistic thing. Nandin walks out from the shop. There, Rawal's help Rajvi to find a girl for Darsh. Here, Nandini comes back and Vanlata think how she came home early. Nandini apologize groom's family and says she didn't see them. Groom family asks Naveen for Nandini's alliance. Naveen asks Groom's family to return. He yells at Bansuri to try to fix Nandini's alliance by over shadowing Gunjan. He scolds her and ask Bansuri don't she remember he asked her to keep aside her all relationship and focus on Gunjan first. Nandini console Bansuri and asks her not to feel bad about Naveen's word. Bansuri hug Nandini. (Episode Ends)
Precap: Nandini is cries out for help.