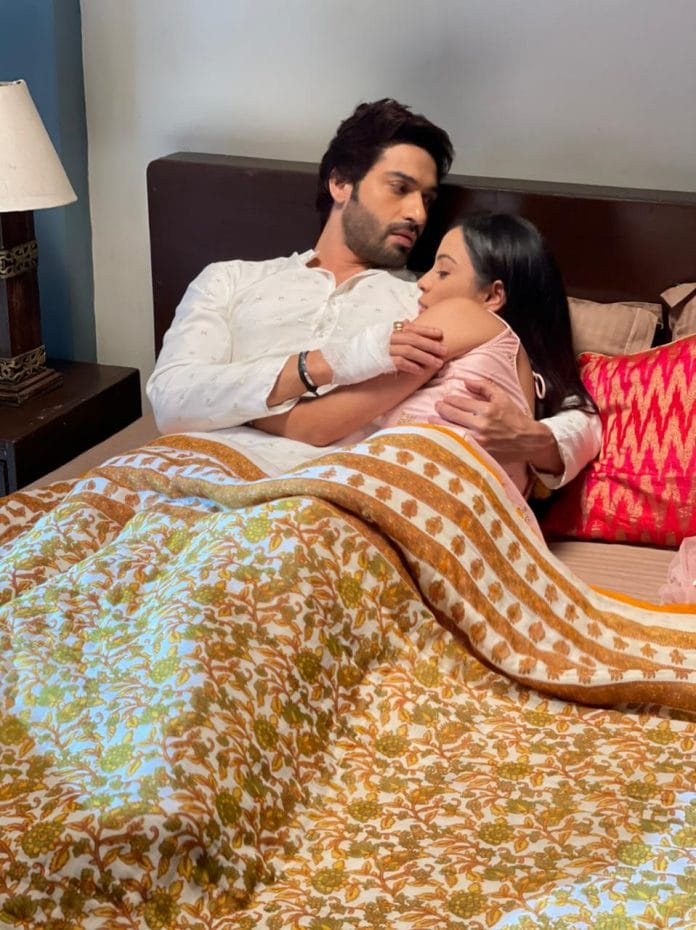 Aapki Nazron Ne Samjha Spoilers, Upcoming Story, Latest Gossip , Future Story, Latest News and Upcoming Twist on justshowbiz.net
Aapke Nazron Ne Samjha, the show was and always is appreciated for it's unique storyline. With Darsh and Nandini married, viewers expected many things but instead Darsh and Nandini got separated and Rawals now think that Nandini is dead. With Charmi bring brought by Rajvi as Nandini, viewers are excited and hoping to see the trith getting revealed soon. With so many tracks and twists left open in the show, it has successfully kept it's viewers on the edge of their seats.
In the current track, Charmi thinks how nicely Darsh cares for her and shares her worry with Rajvi about Darsh and Nandini getting back together. Rajvi ensures Charmi that nothing of that sort will happen. Darsh tells Nandini how Vini wants her to get married to someone.
Nandini gets irritated. Later, Nandini is unable to think about all the moments with Darsh. Vipul tells Rajvi that she is doing wrong by making Darsh marry Nandini. she asks Chetan to make Nandini sign the divorce papers.
Nandini feels emotional but afterwards she does sign. Later Nandini is asked to put vermilion in her forehead to protect Darsh as she is still his wife. Nandini cries remembering all the moments while Darsh comes and says he recognises her and apologies. She dreams and here, Mrs.
Patel create drama about Darsh marrying someone else but Nandini saves the day. Darsh questions Nandini's real identity and becomes focused to know more about Nandini.Nandini breakdowns and confesss her love for Darsh.
Someone comes from behind and make Nandini unconscious. Charmi worries that Nandini might create problems. Rajvi tells the truth to Darsh about how she hid about Nandini. Darsh is shocked. Darsh blames Rajvi for ruining his life. Rajvi is shocked and shattered. Nandini states that she won't stay at Rawals at any cost.
Nandini tells Darsh that he should be with Charmi as she is carrying his baby. Darsh gets angry and hurts himself saying he has not done anything with Charmi. Nandini looks at him emotionally.
In the upcoming episodes, Darsh will confess his love for Nandini. Both of them will hug each other being emotional.
Will Darsh know about the real Nandini? Will Shobhit be able to repent for his mistakes? What will Rajvi do next? What is in store for Nandini and Vinni? Will Vinni play the cupid for Nandini and Darsh? Keep following this space for more.