Shaheer Sheikh and Rhea Sharma is mesmerizing us with their dreamy performance.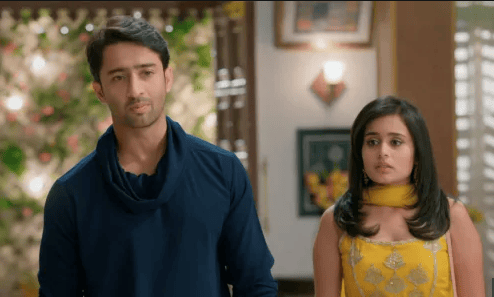 As Abir and Mishti the duos is a treat to watch. The couple is spectacular and amazing and we can't afford to miss any minute moment of Shaheer and Rhea as Abir and Mishti.
In the today's episode ABIR'S 'SUNO' while completing Kuhu's task was breathtaking. Scene starts with Kuhu entering the wedding hall with band and baja. She blindfolds Abir and asks him to figure out Mishti among the veiled women's standing out there. Abir asks Kunal to help him but Kuhu asks Abir not to take anybody's help. Abir then decides to find Mishti by his own. He feels her presence and huskily said 'suno'. Mishti could not control much and hands down hearing Abir. Abir catches his lady love hearing the bangle sound. Aww..the whole scene was drool worthy.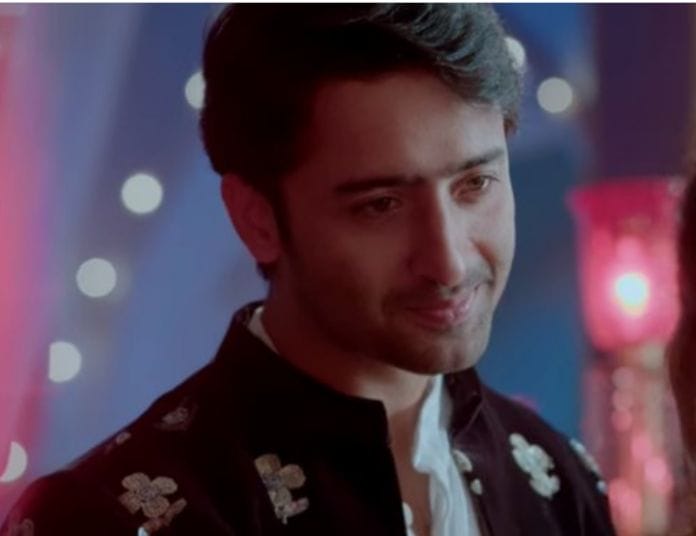 We have seen Shaheer Sheikh speaking through his eyes in the show Yeh Rishtey Hain Pyaar Ke during the heartbreak track. But it seems hunk is experimenting with his voice modulation now. The 'suno' in his voice was sexy and passionate. Shaheer Sheikh is simply nailing it as ABIR RAJVANSH.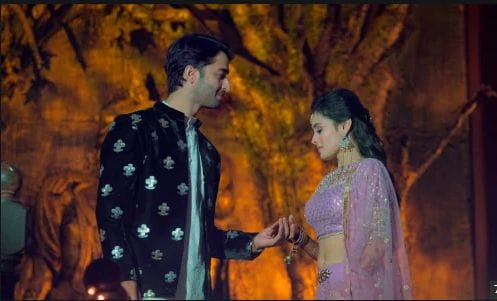 Apart from this Abir and Mishti's dream romance was dreamy too. MISHBIR while performing on their sangeet gets lost in their dream world. Abir's forehead kiss and Mishbir making heart at the end is the best thing you will watch today.
Abir and Mishti are making us to fall for them more each day. Drop a heart if you are a fan of Mishti and Abir.
Show Yeh Rishtey Hain Pyaar Ki is high on drama. Soon in the show Kuhu will go against MISHBIR and will try to ruin their relationship.
Stay tuned with us for more news, spoilers and latest updates.