People say that acting career and fame both are very fickle. It takes a lot of hard work and luck to stay relevant and consistent over the years churning out good work time after time.

While a lot of actors come and go, few are able to survive the test of the time and make a place for themselves where they have worked for over a decade.

Today, we are going to see few of these amazing actors who really have worked a lot over the years and have shown us transformations in terms of physique, looks and acting process.

Shaheer Sheikh

Shaheer was one of the skinny lads when he started his career. All cute and naive and innocence dripping from his face. Now, after a decade its safe to say fangirls are still writing thirst tweets to him. He has become broad, has grown a body physique to envy and is currently one of the most charming faces of TV.

Sharad Malhotra

Sharad started her career with 'Banoo Main Teri Dulhan' opposite Divyanka Tripathi. Sharad is one of those men who hasn't changed since his first show much and looks a lot like his old self. He is still as good looking and awesome.

Vivian Dsena

Vivian Dsena was lean and young and was still as handsome as he is now when he first started his career. Now, he might be older but it looks like time hasn't had any effect on him. Vivian is still as handsome as ever and if anything his charm has only multiplied.

Harshad Chopda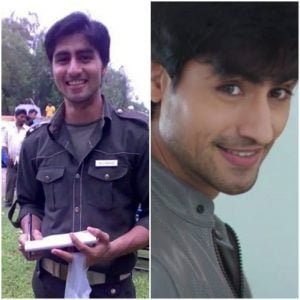 Harshad Chopda used to be Harshad Chopra at that time when he entered the industry. Teen,young, thinner but still the smile had the same effect. Now, that he has spent so many years in the industry Harshad has displayed a number of looks with and without beard, in long and short hairs and in formal and casual looks. Harshad with the years has only become more lovely and handsome.

Arjun Bijlani

Arjun Bijlani just like Sharad Malhotra hasn't changed a lot in the years in terms of looks. While Arjun was always at the top of his game in terms of acting, his growth over the years as a wholesome performer has shifted his course as an artist.
Sourabh Raj Jain
Sourabh Raaj Jain
People who have known him as the face of Lord Krishn might not know he once was a part of the cult 'Remix'. Sourabh was all tall, thin and long hairs at the start of his career. He did a variety of roles and continously transformed himself. Sometimes with his looks, sometimes characters giving audiences applause worthy performances.
These are few of the artists that have entertained us in so many ways. Who is your favourite?
Tell us in the comments and let's get bizzzzziiinnn'!!!!!!