In Sony TV popular show Yeh Un Dino Ki Baat Hai, viewers will witness high voltage drama with Naina leaving Sameer's house and new girl entering his life.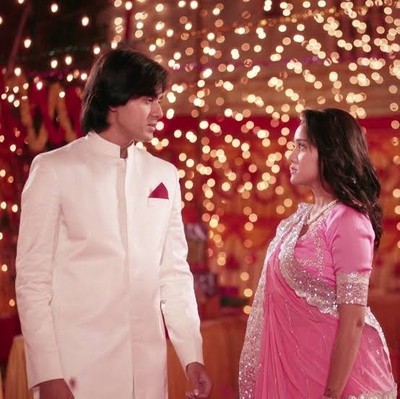 Drama is high in serial Yeh Un Dino Ki Baat Hai, after Naina and Sameer had a big argument on marriage. As seen when Naina was interrupting Sameer and his friends for everything, Sameer got irked and end up fighting with Naina saying she has changed after marriage. Naina replied him by saying that he knew her before marriage, then why he married her. The duo had an extreme argument but Naina got hurt when Sameer addressed her as 'Middle-Class'. Naina revert back Sameer by saying that 'she is middle-class then why he married her.' He could have married to a high-standard girl. Sameer on this called her brainless and said she don't have brain to understand anything. After hearing him, Naina decides to leave Sameer and his house. Naina packed her suitcase, Sameer asked her if she had a change of heart Naina said No to him.
Naina emotionally looks at the house. Sameer and Naina stare at each other. There was an unsaid feeling between the duos but Sameer didn't stop her and Naina stepped out. Back to her house Naina was surprised seeing her new house. She missed her previous house. Preeti teases Naina on the name of Sameer. Naina asked Preeti to sleep. Sameer on the other side missed Naina and his moments with her. Naina and Sameer fall asleep while crying.
Further, drama to spice up more in Yeh Un Dino Ki Baat Hai with the confusion twist. Munna will be happy to announce that one girl and her family is going to come to see him. He will ask Sameer also to get ready. The family will arrive and they will get confuse between Sameer and Munna and end up selecting Sameer for their daughter. The girl also will say Yes to Sameer. Her family will congratulate Sameer.
What will happen next? Do this new girl will create rift between Sameer and Naina or Naina will be back to Sameer. Send your view on this upcoming and stay tuned with us for more updates.