Rose to fame playing the character of Akshara in Yeh Rishta Kya Kehlata Hai, Hina Khan got recognition at Cannes International Film Festival 2019 and became a superstar. She was judged, she was rated but Hina is unstoppable. Sexy diva never failed to impress the audience with her outspoken, real and clear attitude. Her transparency made her Bigg Boss 11 runner up. Since then to now Hina's career has seen a growth. Khan also made her Bollywood debut with the movie 'HACKED'. Her stint in web show and short film, 'Unlock' and 'Smartphone' got huge positive response from the audience. Hina is a blockbuster star who is not only known for her acting skills but fans also adore her fashion and style. She is style icon too.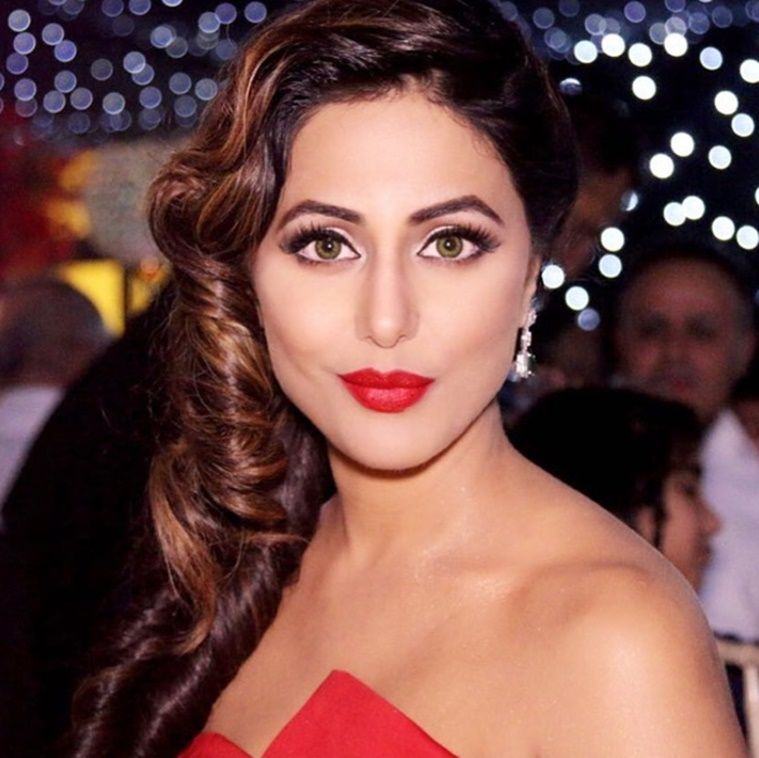 Last day, Hina completed 12 years of Television. Her journey at the industry was undeniably 'Bemisaal'. Her fans trended the hastag ''#HinaKeBemisaal12Saal' and poured wishes for her under the hastag.  Gorgeous diva has so much potential that she can make you love her for being 'Akshara' and hate her for being 'Komolika'. Khan's on-screen performance is flawless. Today, Hina celebrate 10.9 M followers on instagram and is counting. She keeps her admirers updated with her day to day life. Hina took her social media and pays her gratitude as the actress completes 12 years on ITV. Her friends and followers from the industry pour wishes for the diva in her comment section.
Hina writes "When life gives you lemons… don't wait to make that lemonade! But what if you can't differentiate between lemons and oranges ? I probably had the potential and did jump on to grab the opportunity the first time I was offered but I never planned on it. I have always been instinctively spontaneous. But it was the mix of courage, consistency and competitiveness that made me choose the right fit for my career at every single step. And I can not elaborate enough.. words would not do justice to the respect and gratitude that I have for all the people who have liked my craft, appreciated my work and encouraged me to persistently pursuit my passion. The completion of 12 years into this journey is not just a celebration of all the projects I managed to do or the achievements that became iconic landmarks. It is also about the warmth and bond that I have with you .. my appreciators .. my fans.
I am nothing without this invaluable encouragement and You make it worthwhile.. every single day …and I hope to always have that special connection with all of you.
#12GloriousYears #HinaKhan
Video edit: @itz_sugandha ♥️". Check out the fans and friends comment in the post below!
https://www.instagram.com/p/CJ8VPR9Jl2S/
https://www.instagram.com/p/CJ-e9tQJ2Lp/
Team Justshowbiz wishes HINA KHAN for her incredible 12 years of Television. We hope Hina Keeps us entertaining today and forever!
Stay tuned with us for more news, spoilers and latest updates.