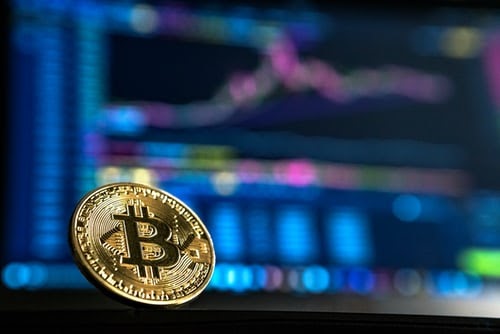 As per some economists, Bitcoin is the best investment of this decade as its value came from $0.08 to more than $40,000 in merely ten years. On the other hand, according to other economists, investing in Bitcoin is highly dangerous; this is its volatile nature. The world has seen multiple crashes on the value of bitcoin; as a result, the future of Bitcoin became uncertain to a level that everyone thought Cryptocurrency might become extinct.
But to everyone's surprise, it had tremendous growth making it the best investment of the decade. According to a survey published by YChart, bitcoin has given a return of 230.6% annually, which is ten times more than the US Nasdaq 100, making it the best investment of our time. This data was enough for investors to go all in. But before investing in Bitcoin, it is crucial to know about bitcoin and Cryptocurrency. Additionally, if you need to have some wonderful trading option, visit official site of Bitcoin LifeStyle.
Bitcoin is the world's first Cryptocurrency or internet money. A man or a group with a pseudonym of Satoshi Nakamoto came up with the technology. The origin of bitcoin is still in the dark; no one knows who Satoshi Nakamoto was and what his or their intention was behind inventing Bitcoin.
Although the mysterious identity of the founder of bitcoin raised suspicion among the initial investors, it wasn't enough to keep those internet nerds far from it. Another reason behind Bitcoin being so well accepted is that it is decentralized, reassuring the users that the government or the central bank is not monitoring them. Before investing in Bitcoin- the digital currency, an insight into the history of Bitcoin is essential.
HOW THE VALUE OF BITCOIN CHANGED THROUGH THE YEARS:
The value of Bitcoin changed throughout the years; the term volatile rightly describes the uncertain nature of its value. Throughout the years, it has seen many ups and downs. In 2009, Bitcoin's value was zero; after a year in 2010, its worth was around $0.08. It took bitcoin two years to get to the value of $1. In April of 2011, Bitcoin hit its new peak of $29, which was 2900% growth in mere three years.
After showing remarkable growth, the value of bitcoin again came down to somewhere around $2 due to the sharp recession in Cryptocurrency by November 2011. In 2013 it again showed great potential by reaching $230, but it came down to $68 after a sharp decline in its value in mere three months. After that, the value of Bitcoin was skyrocketing; by the end of the year, Bitcoin's value reached somewhere around $1300, but it fell to $687 within three days. 
The year 2014 and 2014 was not good for Bitcoin, as, in those two years, Bitcoin did not show any extraordinary growth. By the end of 2015, the value of Bitcoin was around $300. In the year 2016, it did show some promise; in December 2016, the value of Bitcoin was about $600. Bitcoin got mainstream attention after hitting $19,345 in December of 2017; around mid-2017, the value of bitcoin was around $2000. It showed a growth near 1000%. After this massive spike, the investors, the economists, the central banks and even the government showed great interest in Bitcoin and Cryptocurrency. After that, in 2019, it again suffered a crash, and its value came down to $6,965.
At this time, it started receiving criticism from the world for being so inconsistent with its value. In the middle of 2021, amid a pandemic, Bitcoin reached its peak value of around $63,000. But by July, the prices were again down to $30,000; a 50% decline in its value. In December 2021 reached the all-time high of $67,000 and fell to $49,000 by the end of the year. 
2021 was an eventful year for Bitcoin; it saw a massive spike followed by a sharp decline. But it ended the year with its all-time high value. Bitcoin's volatile nature made it a matter of contention among investors, economists, central banks and governments. Bitcoin has become a household name. It has also invited a fair amount of controversy due to its mining being harmful to the environment.
Also, because it is decentralized, the central banks cannot monitor it which makes it a source for various illegal funding. Governments worldwide are constantly debating on the future of Cryptocurrency and Bitcoin. Though the future is uncertain for Bitcoin, countries like El Salvador think bitcoin is the future. El Salvador gave Bitcoin legal tender status in 2009; It was a revolutionary decision. Countries like the USA & Canada are also keeping a close watch on Bitcoin. The last decade was about Bitcoin bringing the revolution in finance and investment.