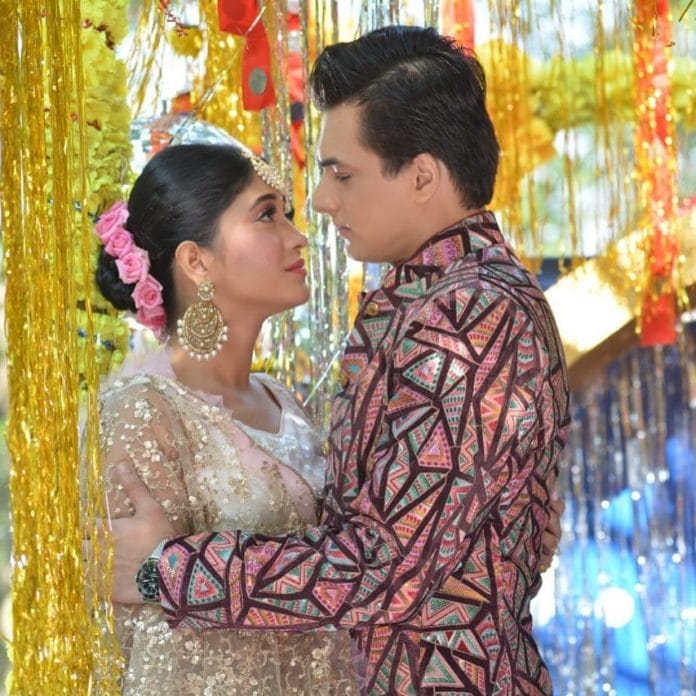 In recent promo and story of Star Plus's Yeh Rishta Kya Kehelata Hai, fans have seen that Trisha will face molestation by Luv and Kush. By starting this track the makers have touched a very sensitive topic.
All this started when Luv and Kush entered and they thought to tease a girl trisha who they didn't know, was Naira's relative from Rishikesh ashram. Seeing Trisha in Goenka Villa , Luv and Kush were shocked. They feared if she will reveal what kind of behaviour they did to her earlier. After that point out of ego they didnt let go of single moment where they wont tease and put Trisha in trouble. But all limits were crossed when Luv and Kush thought to molest Trisha. Even after being among the family the twin brothers successfully managed to bring Trisha to a forest baren area. Then they molested her which will land Trisha in hospital.
Here we will see Naira's (played by Shivangi Joshi) breakdown and Kartik (played by Mohsin Khan) consoling her. The question that comes now is will Naira and Kartik support the justice or their family members.Fans consider this a sensitive track and want that Kaira should stand for justice and that too together. Another separation might not be easy to handle for the Kaira fans.
By knowing Naira's nature and relation she shares with Trisha, we are sure she will go to the roots of this problem and bring out the truth infront of everyone, with or without Kartik. After last times reaction of Kartik on the beer thing it is difficult to say if he will help naira and be by her side in this. Luv and Kush being close to Kaira is the factor due to which this tome fighting for justice will be lot more difficult than any other past situation. It will create a havoc in Goenka Villa but seeing the past history, after getting all the evidences Goenkas will also support justice.
The actual answers will unfold only with time. What are your views about this track? Keep buzzin!