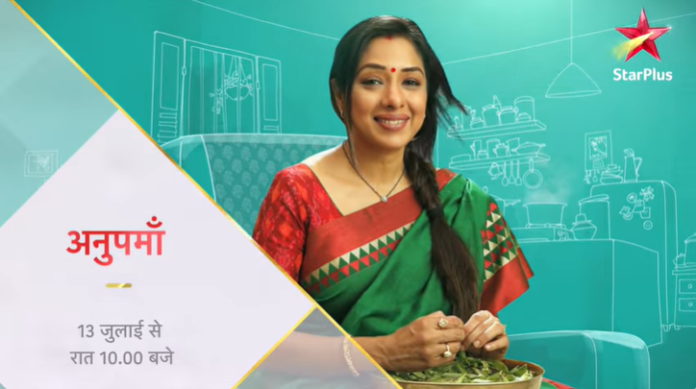 Anupama Upcoming Story, Spoilers, Latest Gossip , Future Story, Latest News and Upcoming Twist, on Justhowbiz.net
Episode begins with Samar lost the race against Nandini and denies to accept that he lost to her and says he lost deliberately. She asks he was going to city centre but what is he doing here.
Nandini was about to slip but holds Samar for support. Anirudh sees them and mocks them by comparing them with Vanraj and Kavya. Samar asks who is he.
Anirudh says he thought Nandini is not like Kavya but he was wrong. Nandini mocks him. He says she doesn't know the full truth. She says she doesn't wanna know anything and asks him to leave from there. Samar asks what he is doing here. Nandini says he would have followed Kavya and tells him that they are separating but she doesn't understand why they are keep putting allegations on each other.
Kavya says she doesn't know what Anirudh wants to prove and apologize to Anupamaa on behalf of him. Leela says it's Kavya's mistake not Anirudh because her husband would not have came here to create drama if she didn't come then. Anupamaa says it's not Kavya's mistake.
Leela says it's their mistake that they let Kavya participate in their family celebration, that day Rakhi created drama today Kavya's husband did. Kavya apologize to Shah family again.
Anupamaa says she need not to apologize because she did nothing wrong and Vanraj can never do anything wrong. She says it's good that everything happened inside the house otherwise has to tolerate society people's taunts too. She says our society just sees a woman living alone after separating from her husband but never understands the reason behind her decision. She says Vanraj will drop her but Kavya denies her offer saying she will manage it.
Anupamaa says it's not easy for Kavya to forget whatever happened today but she should not hesitate to come here if she is sad then.
Nandini says Kavya is strong, independent and ambitious about her career and society doesn't accepts a girl like her. She says their husbands too never understands them that's why she is not gonna marry anyone.
Leela says Anupamaa should not have brought Kavya with her. Anupamaa says Kavya is alone already. Leela says what she thinks about whatever Anirudh told saying a mother always trust their children but what she feels as a wife. Vanraj tells Kavya to warn Anirudh otherwise he wont hesitate to give complaint against him.
Kavya says he is just talking about Anirudh didn't asked about her condition. She says even Anupamaa insisted him drop her but he didn't said anything. He says she denied already and also he can't take any risk after whatever happened today. He says Anupamaa trusts him blindly that's why she didn't believed Anirudh but he can't give any chance to suspect him.
Anupamaa tells Leela that her trust is not weak that it can break by Anirudh's allegations and she knows Vanraj won't break her trust ever. Vanraj says he has to act like a lovable husband of Anupamaa saying Sanjay may stay silent but Anirudh won't. He says this act is necessary for his family and he won't cheat her. She asks him to not break her trust if he did then everything will be finished.
Episode ends.
Precap – Rakhi reaches Shah's house and apologize to Vanraj. Kinjal hopes Vanraj will accept Rakhi's apology.