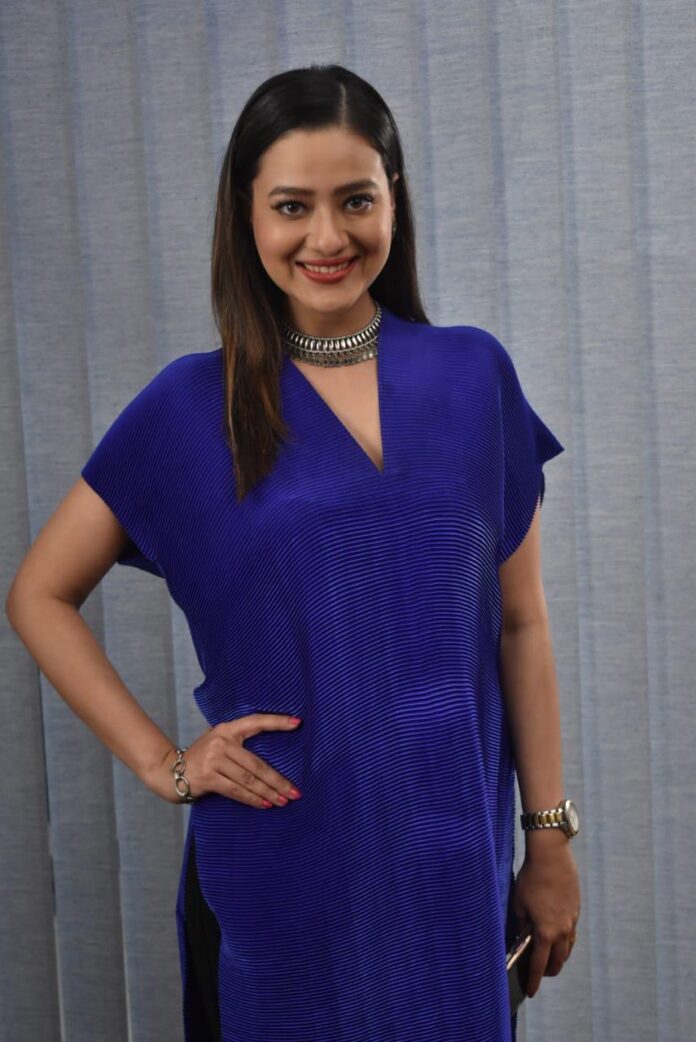 Anupamaa Spoilers, Upcoming Story, Latest Gossip , Future Story, Latest News and Upcoming Twist on Justshowbiz.net
Today's episode starts with Samar's warm up. Host announce the contestants for the performance. Here, Samar foot hurt. Nandini worries for Samar. Host announce for Samar's performance. A boy comes and asks Samar to get ready. Nandini worries for Samar.
There, Paritosh gets angry on Paritosh for dreaming about motherhood. Kinjal asks Paritosh to relax. Paritosh argues with Kinjal. Pakhi over hears Kinjal and Paritosh's argument and decides to tell to Anupama. She further thinks to call Vanraj too to make Paritosh understand.
Other side, Nandini advices Samar to accompany her to the hospital. Samar says not much time is left. Nandini asks Samar to drop the idea of performing. Samar says for Anupama's sake he will bear all the pain and will dance. He asks Nandini to do first aid fast. Nandini gets teary seeing Samar's wound. Here, Shah's surprise Kinjal by making a video call to Paritosh, Samar and Vanraj together.
Hasmuk starts the talk with telling during their time, they doesn't given get a time to plan baby but time has changed now. Anupama and Vanraj shares their restlessness during Anupama's first pregnancy. Rakhi adds and tells to Kinjal that she doesn't wanted a baby but when a mother-to be hears a heartbeat of her child for the first time, everything changes. Anupama and Vanraj says to Paritosh and Kinjal it is good to plan a baby but if God is blessing them with the happiness than they should accept it. Rakhi tells to Shah's that Kinjal's pregnancy report is out.
Kinjal asks Rakhi about the result. Rakhi tells to Kinjal and Shah's that she is not pregnant. Anupama asks Kinjal not to worry if she is not pregnant. She asks Paritosh and Kinjal to be ready next time. Pakhi tells to Shah's that Nandini is calling. She adds Nandini to the video call.
Samar tells Shah's about winning the trophy. Shah's gets happy. Samar dedicates his trophy to Anupama. Vanraj tells to Leela and Hasmuk that they are coming back home. Samar and Nandini says they too. Leela and Hasumk gets happy gathering together over a call. Other side, two bikers chase Samar and Nandini's car.
Meanwhile, Pakhi gets a call from her mate Kabir. Kabir invites Pakhi at his home. Pakhi refuses to go and tells to Kabir that family will not allow her. Kabir gets upset. Pakhi thinks about Kabir and tells to him that she will try to come. Later, Kabir discloses about a bet with his friend. He says he will show them how he can lure simple girl like Pakhi. Kabir smirks.  Pakhi tries to take permission from Hasmuk. Hasmuk gets busy on a call. Pakhi gets tensed.
There, goons threatens Samar and Nandini. They asks Samar and Nandini to give whatever they have with them. They see Nandini's ring given by Samar. Nandini refuses to take out. Samar asks Nandini to give.
Here, Kavya decides to sneak inside Vanraj's room to check divorce date. Episode ends with Nandini saying to Samar that she is ready to die but will not give her ring.
Precap: Kavya discloses to Shah's, Vanraj and Anupama is going to get divorced within three days.