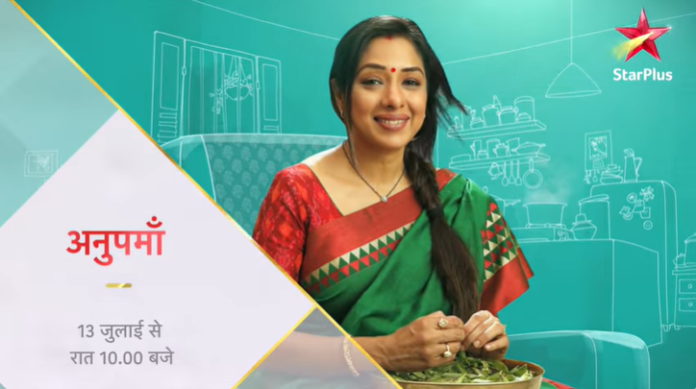 Anupama Upcoming Story, Spoilers, Latest Gossip , Future Story, Latest News and Upcoming Twist, on Justhowbiz.net
Episode begins with Leela blames Anupamaa for her carelessness. Jayesh defends Anupamaa saying nuptial chain is not that strong so it happens. Leela says still she too handling her nuptial chain these many years without causing any damage also it's not any normal day, marriage preparations going on so it's definitely a bad omen.
Vanraj tells Leela to not talk about good and bad omen because with so much difficulty he convinced Anupamaa and here she is starting again also that nuptial chain broke because of his careless behavior so she should not blame Anupamaa for that. Leela says nowadays he is acting like Paritosh and taking the blame on him just to save Anupamaa. Jayesh tells Leela to leave the topic saying it's already broke by talking about this now nothing going to change instead she is spoiling the atmosphere. Leela asks what she did and says everything is her mistake only and leaves from there.
Also read in Hindi:
अनुपमा अपडेट : नंदिनी ने समर को नजरअंदाज किया!
Vanraj tells Anupamaa to not take Leela's words to heart but she says Leela was right which annoys him but he controls himself and tells her to not start again from beginning and he will handle this nuptial chain issue. Samar becomes the host for haldi ceremony and invites Vanraj. Paritosh brings Vanraj to the stage. Then Samar invites Anupamaa. Devika, Nandini brings Anupamaa to the stage. Seeing Devika there, Vanraj recalls her warning.
Anupamaa introduces Devika to Dolly,
Sanjay. Leela tells everyone to decide from which side they are, groom side or bride's side. Kinjal, Nandini stands on bride's side. Nandini says she is always Anupamaa's side. When Paritosh teased Kinjal, she said she wants to experience by staying in bride's side. Kavya says she is from groom side then after all she is his friend.
Leela says Kavya can stay in whatever side she wants but she should not mess up anything. Kavya thinks why she will spoil when it's her haldi ceremony too. And the haldi ceremony begins with Nandini, Kinjal and Pakhi's dance performance. Leela tells Anupamaa that when they applies Vanraj haldi on her their relationship becomes more strong. Kavya overhears that. Anupamaa takes blessings from Jayesh.
Kavya was about to apply that haldi on her but Nandini stops her and takes her to dance with them. Devika asks Anupamaa did she really happy now. Anupamaa says she invited her just to clear her doubt but she is still doubting. Devika says it's not like she is doubting but it's hard to believe that's it. Dolly teases Vanraj for staring Anupamaa but he was noticing Devika. Paritosh applies haldi on Vanraj.
Kinjal applies haldi on Anupamaa. Anupamaa tells her soon she will apply haldi on her and Kinjal smiles hearing her.Nandini applies haldi on Anupamaa and thinks she doesn't wants to hurt her that's why she is silent. Samar clicks their picture. Kavya, while applying haldi on Anupamaa shocks seeing Vanraj's name on her hand and applies haldi on her hand hiding his name. She tells Vanraj to meet her in Pakhi's room. She says he has to apply haldi on her in Pakhi's room or in front everyone.
Kavya waits for Vanraj and after making excuse to Leela he reaches Pakhi's room and applies haldi on Kavya. Devika goes to Pakhi's room to clean her dress and gets confused seeing that lock from inside and goes to another room. When Kavya asked Vanraj about the nuptial chain he said he will show her later, it's in the car only. Kavya thinks after marriage Vanraj will become hers officially. Vanraj, Anupamaa dances together.
Episode ends.
Precap – Nandini tells Paritosh about Vanraj and Kavya's marriage.