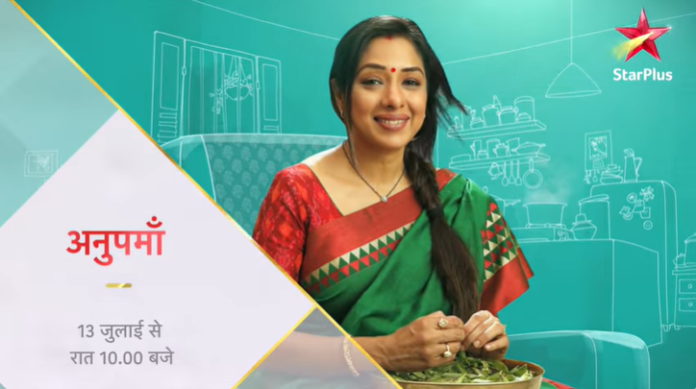 Anupama Upcoming Story, Spoilers, Latest Gossip , Future Story, Latest News and Upcoming Twist, on Justhowbiz.net

Episode begins with Kavya tells Paritosh that he should tell the truth to everyone right now because it will save time and she need not to explain again and again. She says he can't say and so Nandini and asks did he ever saw love between Anupamaa and Vanraj.
She says Vanraj living with Anupamaa for his kids nothing else but his happiness is living with her so tomorrow their marriage will happen definitely. She says whatever he may do he can't stop the marriage and invites him for her marriage. Then she calls Vanraj and tells him that Paritosh gets to know about them and he came to warn her. Vanraj shocks hearing her and asks how he knows . She replied saying Nandini told him and he asked how Nandini knows.
When she said Nandini saw their marriage registration slip so she revealed the truth to her, he gets angry on her and scolds her for not telling him till now. She says she handled Nandini that's why she didn't said anything to Anupamaa. He says but she told Paritosh if Kavya told him about this earlier he would have done something. She tells him to handle in his way now.  He scolds her when she said she accepted the truth to Paritosh and says if because of her, his family's happiness destroyed then he won't stay silent. She gets worried thinking what if he denies to marry her in anger.
Leela calls Vanraj for family picture. Sanjay tells Vanraj that Paritosh knows the truth and soon everyone may get to know and asks what he will do that time, and says he already warned him that truth comes out no matter what. Vanraj says he will handle it. Anupamaa tells Vanraj that their marriage going to be unforgettable one. Devika teases Anupamaa.
Paritosh asks Vanraj about his affair with Kavya and says he saw their marriage registration slip and Kavya too confessed the truth but if he denies then he will believe him. Vanraj says it's half truth and says his marriage was arranged one and nothing was common between him and Anupamaa other than responsibility and somehow it happened.
Paritosh says Vanraj can't justify his affair, Anupamaa and he may have many differences that's not mean he is allowed to have an affair. Vanraj says he is not justifying instead he is confessing now. He says he was living with guilt that's why he broken up with Kavya.
Paritosh says fights are common between couple and Vanraj did a crime , it's not a small mistake. Vanraj lies to him saying he loves Anupamaa that's why he even proposed her and tries to blackmail him emotionally. He says in these years Kavya was just a friend for him but when she heard about his 25th anniversary she was adamant to marry him. He apologize. to him and says he can live with his guilt but can't break Anupamaa's heart.
Paritosh gets emotional and hugs him. He says tomorrow his marriage will happen with Anupamaa and he will handle Kavya. Vanraj tells Kavya that he handled Paritosh. She tells him to reach temple on time. Leela tells Vanraj that he can't leave the house till marriage ritual completes. Vanraj tells Anupamaa that tomorrow he have one important meeting to attend before their marriage.
Episode ends.
Precap – Kavya reaches temple and waits for Vanraj. Vanraj leaves the house.