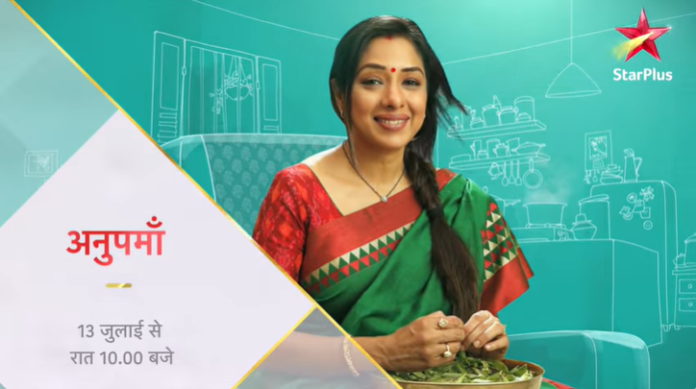 Anupama Upcoming Story, Spoilers, Latest Gossip, Future Story, Latest News and Upcoming Twist, on Justhowbiz.net
The episode begins with Leela says they should complain to Police about Paritosh's missing case. Leela's brother asks her to trust God and Paritosh will come back. Anupamaa gets worried for Paritosh. Leela blames Anupamaa saying she should not have started the marriage topic that's why everything happened. Shah family shocks seeing drunken Paritosh.
Paritosh tells Anupamaa that he is really fine but his happiness is no more with him. He says no one cares about him even though he is not happy. He says he was in so much pain that's why took alcohol's help and was about to slip and Sanjay and Samar tries to hold him but he didn't take their help saying he doesn't need anyone's shelter.
Paritosh insults his family. He says he and Meenu is the same and says his family can't take care of him the same way her family can't do. Sanjay and Dolly shock hearing him. Samar signals Paritosh to keep quiet. Paritosh says Samar does nothing in his life still he is a favorite of Anupamaa. He goes to Pakhi and says she is weak in studies but their parents won't tell anything when she starts to cry. He says no one listens him because he is not a ideal son of this family. He says he tried to become an ideal son by going to college and top-scored still no one cares about him and he is not anyone's favorite too.
Paritosh goes to Anupamaa and was about to talk about Vanraj. Anupamaa warns him to not say anything about Vanraj. He says Vanraj is like a king full of ego and aggression. He says Anupamaa is not his mother instead she is his enemy. He says she snatched every happiness from him because she can't see him happy. He says it would have been better if he was orphan than having a parents like them. Hearing him Anupamaa slaps him and asks others to not interfere between them.
Anupamaa says he is lucky that he has a chance to live with his grandparents saying they are God's blessings but he taunted them. She says Leela's brother forgets many things but he never forgets to love his grandchildren. She says when he was kid it was Dolly who took care of him more than her and hits him for misbehaving with Sanjay. Sanjay tries to stop her. She says Samar didn't left his house for a girl and didn't insult his family members like Paritosh.
She says being an elder son if he does mistakes like this then what his siblings will learn from him. She says a mother can become weak or anything but she can never become an enemy to her kids. She says a mother can even sacrifice her life for her kid but not everyone understands that and Paritosh is one of that kind of kid. She says she promised him that his marriage will happen with Kinjal only but he could not wait and didn't trust her.She says he didn't cared about his family's feelings and came to the house in this state and hits him.
Episode ends.
Precap – Leela tells Vanraj about everything which Paritosh did when Vanraj asked about him. Anupamaa shocks seeing sleeping pills with Paritosh.