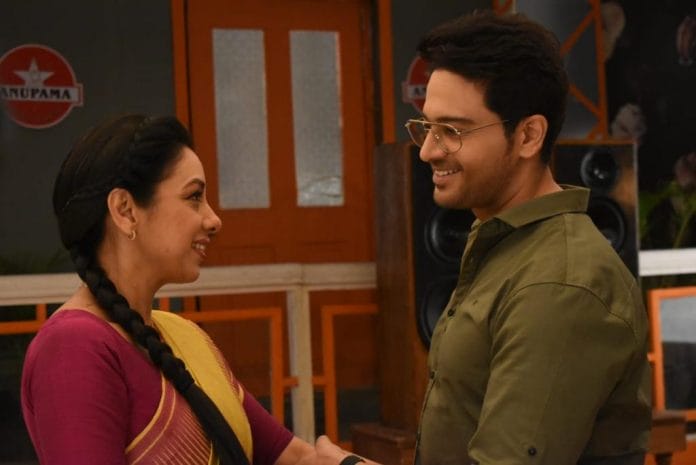 Anupamaa Spoilers, Upcoming Story, Latest Gossip , Future Story, Latest News and Upcoming Twist on Justshowbiz.net
In today's episode; Hasmuk asks Leela what she is upto. Leela answer this is our status. She says to Hasmuk that he dreamed about Anupama's wedding but it is not easy to get a girl marry. Leela says a lot of people break during a girl wedding and they themselves are not very rich. She says she isn't cursing or angry but telling the truth. Leela asks Hasmuk to spend the money and take away jewelleries too but he should leave a penny to purchase a poison as post Anupama's wedding they will come on road. Anupama stands shocked.
There, Anuj discuss with Devika about the wedding. He wish for lavish affair. In the meantime, Hasmuk tries to explain to Anupama, latter says to former not to worry as there will not be a grand affair. She wish for simple wedding and says Anuj will understand too. Anupama says in India a girl marriage is a burden for a father. She adds her wedding will not be a burden for Hasmuk. Samar and Kinjal says Anuj might not agree for simple wedding as it is his first marriage.
Anuj asks Devika to tell how he can make his wedding grand? Devika says to Anuj that he might not like but she is sure Anupama might want to keep the wedding low key. She says already there is an issue on grandmother wedding thus Anupama will not like grand wedding. Anuj stand stunned.
Paritosh tell to Vanraj about his friend who returned from USA. He says Yash might help them for a business. Vanraj gets excited and makes a plan. Kavya sees Paritosh and Vanraj, she think they get happy for small things clueless about the fact that none help the other person just like that.
Ahead, Anuj, Anupama meet each other. They discuss about their wedding plan. Anupama says to Anuj that love is not about just agreeing with the partner. She says he can share his desires too. Anuj says in his life he only dream about getting married to her. He agree for a simple wedding. Anupama sit emotional. Anuj decide for a best wedding. He discuss with Anupama to keep their wedding a close affair. Anuj and Anupama announce about their middle-class marriage. They get happy. [Episode Ends]
Precap: Paritosh goes mad at his friend post they taunt him on Anupama's wedding. Anupama and Anuj tries to calm Paritosh. Paritosh misbehaves with Anupama.
Also See: