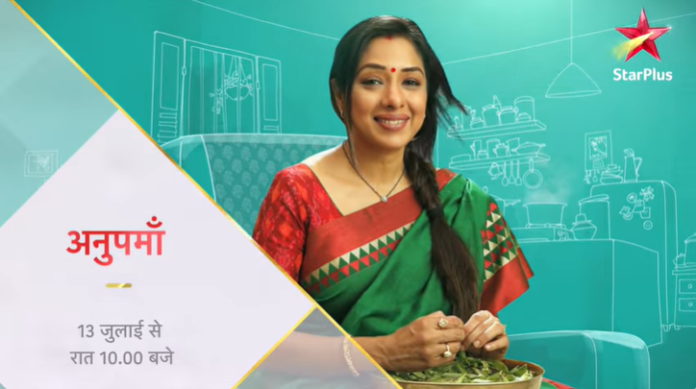 Anupama Upcoming Story, Spoilers, Latest Gossip, Future Story, Latest News and Upcoming Twist, on Justhowbiz.net 
Episode begins with Vanraj enters his room silently recalling his harsh words and Devika's warning and apologize to Anupamaa for his yesterday's behavior also for those 25 years. He says she tolerated him for 25 years if it was anyone else that girl would have left him but she supported him by standing beside him always no matter what and she never left him in his difficult phases too. He says whatever he is today it's because of her and she understands him more than Leela and says he won't justify his mistake but will accept it and apologize to her for that. Anupamaa asks him to answer for her question truthfully and asks what is truth, the thing which he said yesterday or the one he is saying now.  Her question shocks him.
She says yesterday he said she doesn't deserve him and now saying he is nothing without her and which one true. She says he have scolded her before too but she never let them affect her but his yesterday's words affected her so much. Paritosh says seems like big fight going on between Anupamaa and Vanraj. Jayesh says fights are common between the husband and wife so he need not to worry and Vanraj will convince Anupamaa after all 25 years of relationship they are sharing with each other. Samar prays to God for Anupamaa's happiness saying she is his world.
Anupamaa was about to leave the room but Vanraj stops her and starts to sing for her. She tells him to stop it. He says he never treated her well and always scolded her so today she should yell at him till she can forgive him. He pleads her to not stay angry on him and says he doesn't have the habit of tolerating her anger and something may happen to him if this continues then. She gets emotional and tells him to not talk about death and forgives him by hugging him. He gets relived and proposes her again in front of his family and she accepts it (Title song starts to play in background). Everyone gets happy.
Vanraj meets Kavya and scolds her for calling him 48 times saying can't she wait until he call back her and he was busy that's why didn't notice her calls. He says Kavya seems fine only and with so much effort just now he convinced Anupamaa. He asks why she called him. She says she saw his proposal. He says that was also acting and that happened because of her only. She asks him to marry her on his 25th anniversary before he marries Anupamaa again.
She says she is just asking her rights and shows the nuptial chain, vermilion box to him saying she is ready to live whole life as his second wife. He accepts to marry her for her happiness and hugs her. She gets happy and says she will handle their marriage preparations and won't bother him. Nandini comes there and thinks they were working and apologize to them for disturbing them. He thinks his happiness is Kavya, his responsibility is Anupamaa, he can't leave anyone that's why he is going to marry Kavya.
Nandini says Samar rejected everyone's idea then what is he planning to do. He says they should surprise Anupamaa and Vanraj because they are celebrating their happiness not just 25 years relationship. Nandini says Samar is right so idea should be unique. Anupamaa gets happy hearing their conversation and tells Vanraj to she just wants to visit temple on their anniversary day. He accepts to take her there and thinks this acting is really difficult.
Episode ends.
Precap – Nandini gets to know about Kavya and Vanraj's marriage.