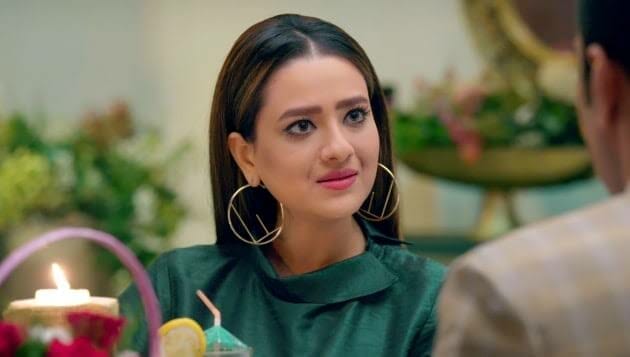 Anupama: Kavya's (Madalsa Sharma) pregnancy truth bursts, Vanraj (Sudhanshu Pandey) mocks Kavya
Star Plus popular daily soap Anupama is one of the most interesting show on television and is now bringing interesting turns in the story.
Anupama and Anuj's matters is already complicated while here Samar and Dimple's wedding is unfolding new drama with each passing day.
Anupama unearths Kavya's pregnancy truth and congratulates her over the same.
Anupama suggests Kavya to reveal the pregnancy truth to Vanraj and is hopeful of it mending their broken relationship.
Kavya is skeptical about it and denies it while this pregnancy truth is soon going to come out.
Vanraj questions Kavya's pregnancy
Kavya's this pregnancy news gets Vanraj nervous as he can't let Kavya return back in his life.
Vanraj is after Anupama and thus can't let Kavya get back to him, here he crosses the limit.
Vanraj mocks Kavya and questions her that if she is sure that Anirudh isn't the father of the baby.
Kavya is hurt hearing this and feels insulted while Anupama decides to take stand this time and snaps at Vanraj.
What more drama and twists are awaited in the story ahead?
Stay tuned for more exciting updates only on justshowbiz.net