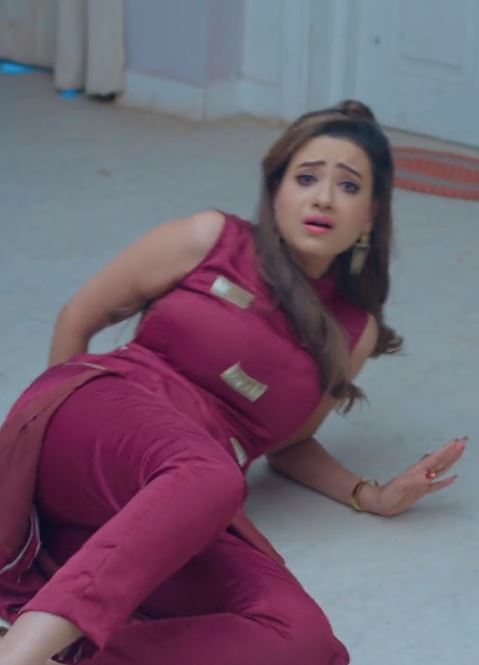 Anupamaa Spoilers, Upcoming Story, Latest Gossip , Future Story, Latest News and Upcoming Twist on justshowbiz.net
Star Plus most popular hit show Anupama never failed to engage audience with its gripping storyline. Earlier it's seen that Vanraj catches Samar and Nandini in a compromising position. Now it will be seen Anupama and Vanraj lock horns once again as Vanraj is against Samar and Nandini's relationship. Later Kavya gets attacked by the stalker.
In the previous episodes it's seen that Vanraj informs Kavya about visiting his grandmother's place with Anupama and elders. Kavya agrees grudging and decides to first end things with Anirudh to move forward. A boy stalks Kavya. Samar makes Nandini jealous. Anupama and Vanraj decides to ride the car taking shifts as Vanraj is not completely cured yet. Baa asks them to drive the family together too making them uncomfortable. Later Samar proposes Nandini and both get romantic. Vanraj and Anupama catches them in compromising position and gets furious.
In the upcoming episodes it will be seen that Vanraj gets angry at Samar as he dislikes Nandini. Anupama is against Vanraj's claim for hating Nandini as she believes Nandini is the right person for Samar. She tries making him understand but he doesn't listen to her. On the other hand Kavya gets stalked by a guy and calls Vanraj but he doesn't pick up. Later Anupama approves Samar and Nandini's relationship while Kavya gets attacked by her stalker.
Will Vanraj save Kavya on time? Will Vanraj approves Samar and Nandini's relationship?
All these questions will be answered in the upcoming episodes.
To know what will happen next in your favourite show Anupama, stay tuned to this space.