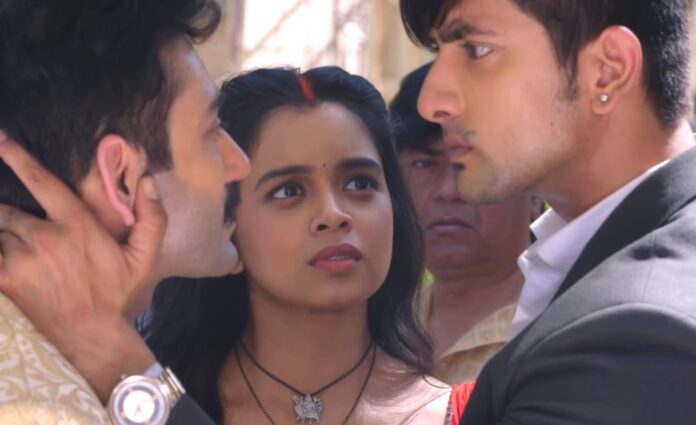 Apna Time Bhi Aayega Upcoming Story, Spoilers, Latest Gossip , Future Story, Latest News and Upcoming Twist on justshowbiz.net
Zee TV popular show Apna Time Bhi Aayega is ready to witness some interesting plots and dramas in the show. Earlier it's seen that Rani takes blame for Nandini for stealing the money. Now it will be seen that Veer gets to know about Jai and Nandini's truth and beats up Jai.
In the previous episodes it's seen that Rani gets overwhelmed by family's love and asks Rajeshwari to accept her too. Rajeshwari stands firm in her decision to not accept Rani. Later, Rajeshwari finds 25 lakh missing from locker and asks Rani about it. Nandini panics when Rani takes the blame on herself. She says that she took to pay fees for Ramadheer's case. Family gets disappointed at her but Veer trusts her and says she can never do that. Rani gets overwhelmed with Veer's care. Rani confronts Nandini about the money as she saw the money either but Nandini denies. Later, Rani sees Nandini and Jai together.
In the upcoming episodes it will be seen that Rani warns Jai to stay away from Nandini but he insults her and pushes her down hurting Rani. Rani informs Veer about Nandini's truth and hurting Rani. A furious Veer finds Jai and beats him black and blue. He warns him to stay away from Nandini and Rani and leaves with the money. Later Veer and Rani have roadside samosas while Rani feels overwhelmed by Veer's trust on her. Veer on the other hand, promises himself to free Ramadheer at any cost.
Is Rani falling for Veer? Will Veer and Rani able to save Ramadheer? Will Jai manipulate Nandini against Veer and Rani?
All these questions will be answered in the upcoming episodes.
To know what will happen next in your favourite show Apna Time Bhi Aayega, stay tuned to this space.