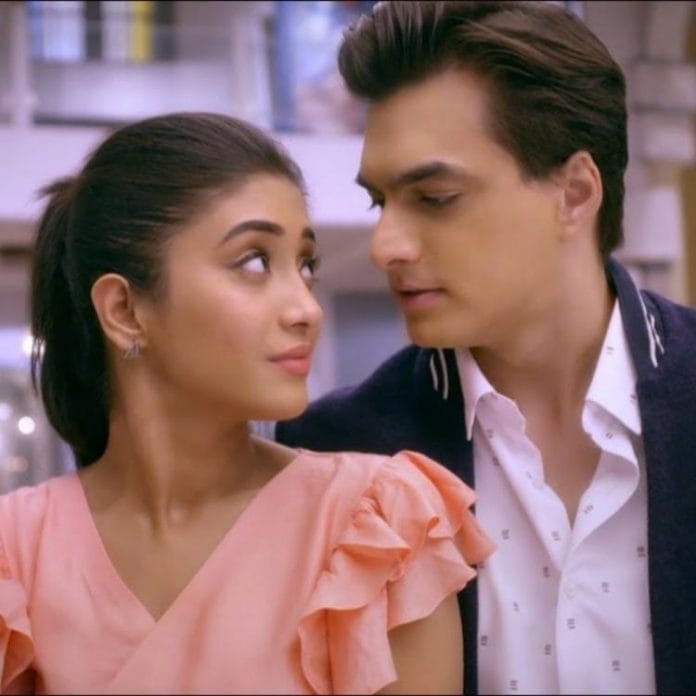 In Rajan Shahi's show Yeh Rishta Kya Kehlata Hai, track is going through some major drama. Earlier we have seen that Kartik (Mohsin Khan) has gone to jail as he was accused of kidnapping Vedika (Pankhuri Awasthy). Here, Naira (Shivangi Joshi) is trying to prove Kartik's innocence. In order to take Kartik out of jail Naira must find Vedika first.
But in recent instagram post:
we saw that Vedika is rescued supposedly by Naira but then she runs into arms of Kartik. Will Kaira become another star crossed lovers of TV world?
We have seen many such star crossed lovers in our TV world but never expected Kaira to be one. This show has always shown very sensible drama and has always shown positive tracks. But from past few months constantly tracks are going opposite of Kaira's togetherness. 
 There are various examples of this statement like during Kaira's marriage , the truth of Akshara's accident done by Mansi was brought forward.  The viewers knew in advance that a separation track will follow. Again, Naira's accident and 5 years of separation is shown as Kartik thought she was dead. Later, with Vedika's temporary exit , the fandom was happy that now Kaira will come close but Kairav created rift between the couple. After Kairav accepting Kartik as father, Vedika magically re-appears to widen the gap between Kartik and Naira to create drama. 
Is Yeh Rishta Kya Kehlata Hai losing its originality? Is the show slipping into the cliche drama of star crossed lovers where two lovers love each other but circumstances calls for their separation?
To find out keep watching the show. We hope the makers make the right decision. Let us know in comments what are your views on the same!