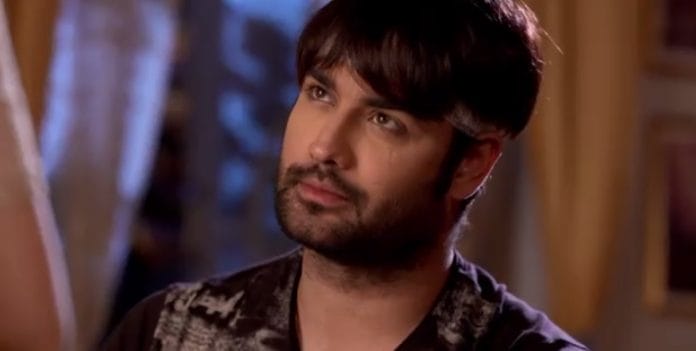 We recently took you down the memory lane to rewatch and marvel at Vivian's debut show,'Pyaar Ki Yeh Ek Kahani' where he played the role of a vampire in love with a living young girl, Piya Jaiswal.

We promised you that we will be back soon with another visit to Vivian's glorious past and so here we are! Today we will talk about the show that took Vivian to heights and made him what he is toady, a superstar of TV in his own right. The show for which fand still go crazy and want back with ardent love and it is 'Madhubala- Ek Ishq Ek Junoon'. Vivian and Drashti Dhami's chemistry,Vivian's potrayal of RK just wok over the audience. So let's have a look what made the show and Vivian's role in making it unforgettable.
Drunk and Vulnerable
Video Credit-Uploader
Vivian's RK is drunk here and is baring out hisreal emotions in his intoxicated state. He is revealing how he can't hate Drashti's Madhu and is heartbroken at the revelation that Madhu hates him so much. Vivian disaplyed the innocence of an otherwise rude and arrogant RK that it will make you want to hug him. Even though potraying a drunk on screen is tough Vivian manages to do it real good.

Being a romantic and a total tease!
Video Credit- Uploader

Vivian displayed the sincerity of RK here so wonderfully that it will make you fall for him over and over again. Also he teasing Madhu shifting the whole base of the scene from making it extremely romantic to pure fun with his execution of dialogue is commendable.

The confusion and the guilt
Video Credit- Uploader
RK is struggling with making peace with the fact that Madhu is now a bigger star than him and the insecurity and jealousy is growing. Vivian's portrayal of the realisation of the fact when he is trying to put it off since so long, the confusion of why he is feeling so and the guilt of that the feeling is really there comes so awesomely in this scene and proves why Vivian is always worth a watch.

The Love Confession
Video Credit-Uploader

Only RK can confess in such an alarming rude way putting his heart out. A guy who is all about creating walla is baring himself and putting his heart on sleeve for a woman and admitting can be tough to portray when he cannot still wrap his head around the fact. But Vivian does it wonderfully. His execution is so complex, where his words mean all love; his attitude is still the brat RK. Vivian's portrayal of this scene certainly deserve an applause.

No wonder even after all these years since the show ended, fans still want to see Vivian back in the role of RK. His chemistry with Drashti Dhami is still enchanting for fans.

What's your favourite RK scene? What is your favourite RK-Madhubala scene? Still want to have Vivian back as RK in 'Madhubala'?

Tell us in the comments and till then as always let's get bizzzzzzinnnnn'!!!!!