Hello readers!! Kya haal chaal? Sab Changa…hainji?
Ever wondered if Marvel Studios' popular Hollywood series to be adapted in a show on Indian Television, who will work as Tony Stark, Captain America, Thor, Hulk, Hawk Eye. Black Widow. Wanda Maximoff, Quick Silver, Vision, Falcon, and Pepper Potts? My envisage went through doctor's several appointments due to severe headache. Why? Aray.….I had to watch TV to convert my imagination into reality 😉 , lot of researching, you know!!
Finally I was able to choose these honhaar (talented) actors to suit the role. If you have someone else, share in comment box. I will try imaging that…..aai shapath!!
PS →This is article is work of my imagination. Any resemblance or similarity to it is purely co-incidental and I am not going to give party for that.  😛 
Tony Stark – 
He is rich spoil brat with humanity in heart. He is a go-getter and looks extremely handsome with suits. He is macho with average height and extremely brave and witty scientist. To match that aura we find Param Singh suitable. Imagine hottie Param with Iron Man suit!! It will sure double up the hotness quotient.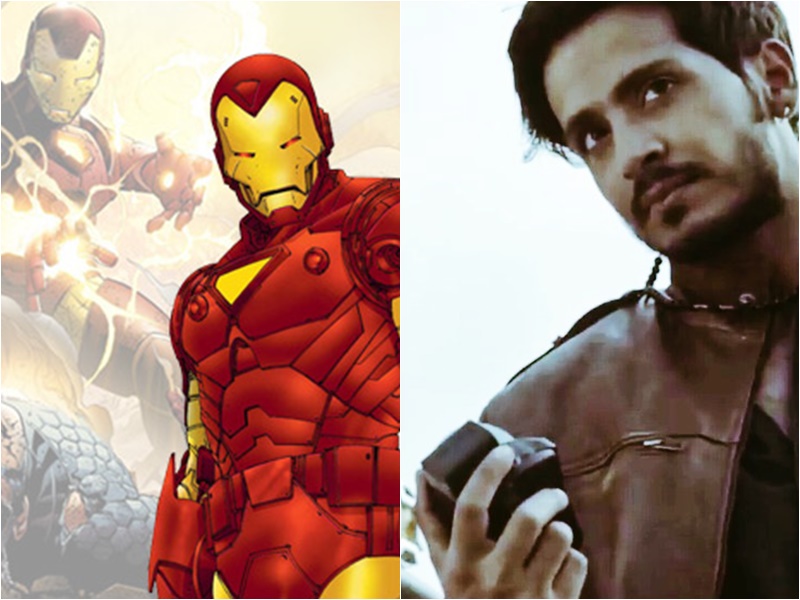 Thor
Thor is a demi-god with supernatural powers and a hammer which only he can lift or should I say who deserves it. Like Gods are, he is strong and control thunders. He rules his planet and his love interest is a human girl. To suit the aura of a GOD with such powers, only one name strikes my mind and that is of Vivian Dsena.
Captain America –
He is a truthful human, a dutiful soldier and fighter. He is every girls dream. Despite of been in sleep for 70 years, he is as handsome as a 30 year old and extremely powerful. He knows the tricks of a battlefield and leader of the avengers. He rarely goes wrong and do what is supposed to be done. He is a warrior with a shield and my personal favourite of all avengers. The personality of a human with a built up a God, only one name strike in my brain. He is none other than Ravi Dubey.
 Hulk
Hulk is a scientist, a doctor and knows his fact that he is a veiled beast. This beast is most powerful in whole universe, he can ruin whole world when unleashed. There is only one human who can control him and she is Black Widow. When I was recalling scenes of Maan Singh Khurana, Gurmeet Choudhary name strikes me for this role. He is powerful when angry yet calm and composed when normal.
Hawk Eye
Hawk eye is matured in thoughts and does everything which is good for everybody. With no extra supernatural powers he managed to make a place for himself in these hero league. His works with bow and arrow and no one can beat him in that skill. When I was doing rounds of researching, I saw Shaheer Sheikh visual as Arjun. I am not naming him here just for bow and arrow, but the maturity of Shaheer's acting compel me to choose him for Indian version of Hawk Eye.
Black Widow
The main attribute of Black Widow is that you can never trust her but subsequently, she will never do a thing against her friends and humanity. She is human with exceptionally marshal art skills though she changes herself better than chameleon. She is in love with Hulk and save planet in either by hook or crook. A spy from profession, she is ready to do her duty at any cost. I wanted someone who can play hide and seek with equal ease like doing marshal arts. She has to be flexible. Finally I zeroed at Vrushika Mehta because of flexibility.
Wanda Maximoff
With a desire to avenge avengers, Wanda was in anti – avenger team before she became avenger. Wanda has a power of mind, a human with supernatural powers. She is fierce and uncontrollable. She is young and haven't learnt yet how to maximize her immense powers in favour of humans. Naive and powerful, Wanda is better raw. To fit in her role I wanted someone who is as young as she is, as powerful as she is and as naive as she is. To fill in gap, I am picking Aditi Bhatia.
Falcon
Tall, dark and handsome Falcon is ex-military and has a birds eye view. He is quick and strong. He knows his responsibilities well and follow Captain America blindly because of his faith. He is sensible and act in accordance. Shshshank Vyas versatility as an actor is where I see Indian Falcon.
Quick Silver
Quick Silver is brother of Wanda and faster than wind. He can transfer anything to anybody from a place to another before you blink your eyelids. He was anti-avenger but later turned as fastest avenger. Unfortunately, he has to give up his life protecting a civilian. Though the role is short but very powerful. I would like to suggest Vikram Singh Chauhan for this role.
Vision
Vision is intelligent, non-human, godly and have a soul stone. He is most powerful of them all, so worthy that he can pick Thor's hammer like he himself. Vision has eyes and can foresee. Though born recently he can destroy everything around earth. However, he is good and one of the avengers. For Vision, my finger get stuck on just one name, Nakuul Mehta because of his eyes.
Pepper Potts
Pepper Potts is girl friend of Tony Stark and CEO of Stark Industries. She is not an avenger but has prominent role in Avengers. Though she was not there in Avenger 2 but her presence was felt. She is smart, intelligent and knows everything about Iron Man. We find Harshita Gaur very suitable for this role.
Phew…..that was a job which takes your energy to red level. Though I was witty or obvious at few places, hope you liked reading. Do share your thoughts on this in comment box. For more updates, keep reading my works of perspiration. Chao for now. Don't forget your MrsSaltPepper.