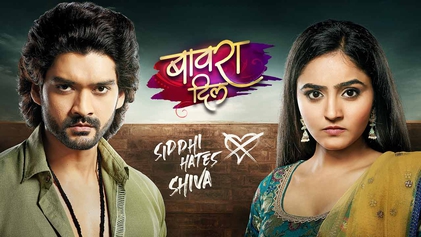 Bawara Dil Upcoming Story, Spoilers, Latest Gossip, Future Story, Latest News and Upcoming Twist, on Justhowbiz.net
The episode starts with Siddhi telling Shiva's family that he got her released from jail. Siddhi apologises to them saying she betrayed them when they always stayed by her side. She says she doesn't want to make excuses but she wants to clarify that whatever she did is for Sonal's sake. She got scared when Sonal tried to commit suicide and she wanted to stop her marriage with that evil Sarkar at any cost. He even sent wedding card to Sonal thus she committed the crime out of extreme fear. She came under Narpat's influence and could not trust Shiva. She says she harmed Sonal's brother whom Sonal loves the most. Will Sonal forgive her? Siddhi breaks down to tears and pleads Vijaya and Sonal to forgive her. Sonal says it happened because of her only.
Mangal throws Siddhi's bag and lashes out at her. She says Shiva is innocent so he took back the complaint but I don't spare Siddhi who left no stone unturned to kill my son. Vijaya and Mangal say but Shiva got saved by Siddhi only. Mangal doesn't listen to them and decides to throw Siddhi out of the house. Shiva gets lost into deep thoughts. He recalls all the previous incidents. He finds himself in dilemma. Malini stops him and says whatever Siddhi did is for saving Sonal's respect only. She gave the coconut to Shiva and didn't spare Narpat. Malini says she can't put pressure on Shiva to accept Siddhi but Siddhi truly accepts Shiva as her husband that's why she did all these. Shiva should take wise decision.
Mangal ousts Siddhi from the house and says Siddhi should be thankful that she is leaving the the house safely. Mangal says she feels like doing the same with Siddhi which Siddhi did with Shiva. Siddhi tries to explain but Mangal pushes her and Yashwant holds Siddhi. Yashwant tells Siddhi to not try to apologise as Mangal is not capable enough to understand that. Mangal couldn't even see her daughter's tears. Yashwant says he learned about Akkabai's plan to send him to Mumbai, Mangal and Vilas are also involved. He shuts Mangal up and Siddhi notices Yashwant's foot is bleeding. She tells him to take rest. He says he went to temple in barefoot so he got injured.
Shiva goes to meet Akkabai and Bhave stops him. Shiva tells him to move. Akkabai asks Shiva why he took back the complaint. Shiva says he has valid reason. Akkabai says she can understand Shiva did it to save Akkabai's respect only. Shiva says nothing like that. Akkabai doesn't let him speak and says she can understand he is disturbed for Sonal and for his contract marriage with Siddhi. Shiva gets confused. Akkabai says she has a solution.
Siddhi treats Yashwant's wound and informs him how she totally misunderstood Shiva and hated him but Saumya cleared her misunderstanding that day. Yashwant gets surprised to hear that. Mangal overhears that. Akkabai says she requested Shiva to marry Siddhi for election but she only brought trouble in Shiva's life. He doesn't need to suffer anymore and he will get rid of Siddhi soon as six months are over. Akkabai calls the lawyer and asks about Shiva and Siddhi's divorce. Shiva gets shocked and is about to say something but Akkabai doesn't listen to him.
Episode ends