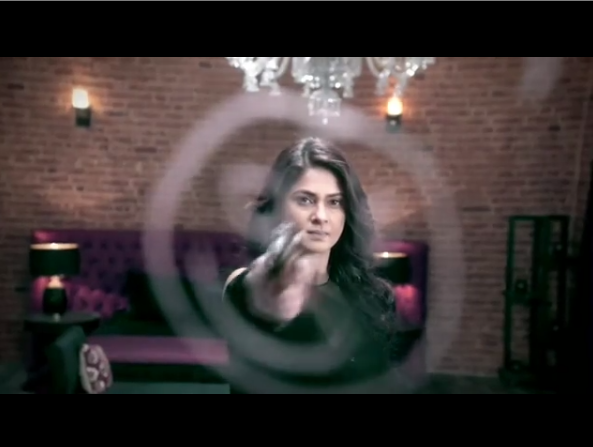 Sony TV popular show Beyhadh 2 is all set to show some major turning point in its storyline. Earlier it was seen that Maya and Rudra managed to get back the shares of RuAn company which made MJ very angry.
Maya and Rudra were seen feeding each other with cake to celebrate their victory and Ananya got jealous seeing them. Ananya has started doubting if Rudra has actually fallen for Maya but he keeps denying it and says that there is no place for love in his life.
Everything was going according to Maya's plan until Ankit, Rishi's friend, saw Maya with Rishi and understood that she is his girlfriend. He took her picture and sent it to MJ who had asked him previously to get information about Rishi's girlfriend and keep him updated.
In the upcoming episodes Maya will be seen telling Rajiv that she must reach to her destination soon and asking him to keep her mother away from home as it's time to give an outcome to Rishi and Rudra's story.
Later she will be seen hugging Rishi who has come at her home. Ananya and Rudra will come at Maya's house too and will get shocked when Rishi will open the door. Apparently it's just Maya's plan to make Rudra jealous and finally make him fall completely for her.
Will Maya's plan succeed and the two brothers fall in her trap? Will Rudra, who escapes away from love, really feel jealous of his own brother and realize that he has fallen for Maya? Will Rudra and Rishi go against each other because of Maya?
All these questions will be answered in the upcoming episodes of your favorite show Beyhadh 2.
Keep watching the serial and stay tuned to this space for new daily updates.