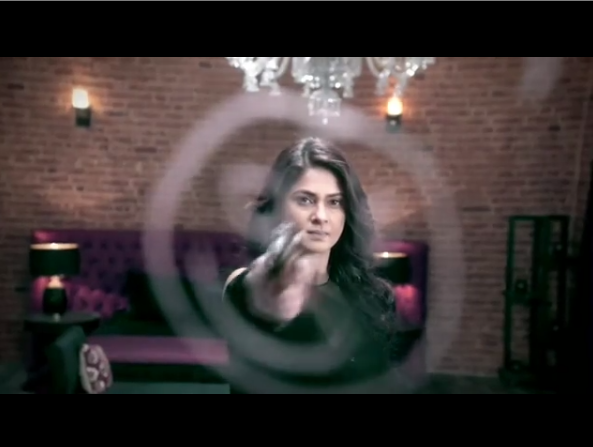 Jennifer Winget is back to steal the show on screens. While Beyhadh season 1 has left a tingling sensation deep down the bones which haven't calmed down yet, Maya is back again to steal the limelight. Maya is not only a name but a sensation which is to be feared. With the memories of Season 1, Maya is a fearless, limitless and an endless character which will live through everything surrounding exactly like the ending dialogue of Maya. Not only as a theory but Maya proved to live through her words and created an unforgettable sensation within the audience.
Fans and followers loved, hated and wanted Maya more at the end of season one. Now, the same sensation is brought back through Jennifer Winget yet again as Maya. Unlike season 1, there is going to be limitless hatred incorporated in the storyline.
The star cast includes the versatile actress Jennifer Winget, youth sensation Shivin Narang and heart stealer Ashish Choudary. Maya's chilling and iconic dialogues can be seen through the trailer released by the channel SET Sony on their official channel. Jennifer Winget will be seen romancing Shivin this season. The storyline proposed has some twisted and dark past associated with Maya and MJ which is resurfacing with the return of Maya to ruin his family who seems to be happy and content with their life. This is completely a revenge story when the old twisted past comes back hitting harder than ever. The events that are buried deep will be dug deeper this time.
Taking account on the love story the show has, Maya is going to play dirty to get two brothers in a web of confusion while one wants Maya as his life partner and the other hates her to the core. These two brothers will be unaware of the actual reason behind the events while Maya will be waiting to get back at their very own father MJ with whom she wants to clear very old revenge. Before MJ could sense the drift between his sons, the damage would be already created.
This season Maya will get more scary, edgy, creepy and horrific than ever. Fans and followers are eagerly waiting to see how the story unfolds and how Maya seeks her revenge through her evil ways. The cast also includes actors like Paras Madan, Nikunj Malik, Melanie Nazareth, Prateek Sharma, Kangan Nangia and others. Beyhadh 2 is all set to premiere on television from December 2nd. The show will be replacing Kaun Banega Crorepati 11, which is hosted by Amitabh Bachchan.
Link of the Promo: 
https://www.youtube.com/watch?v=ttKOJliykgk