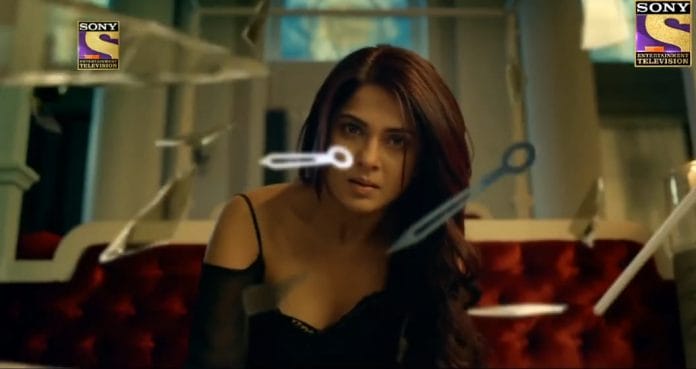 Sony Set popular series Beyhadh 2 is all set for a major turning point in their show. Earlier it's seen that Maya invited Rudra, Rishi and Ananya at her house to celebrate her and Rudra's victory over MJ from whom they managed to get back the shares.
While Ananya feels that Rudra has fallen for Maya, he keeps denying it and even argued with Ananya on the same but it looks like he is soon going to realize his feelings too.
In the upcoming episode Ananya, Rudra, Maya and Rishi will be seen playing truth or dare and when the bottle will stop on Rishi he will choose truth so Ananya will ask him the name of his girlfriend.
Later Rudra will get jealous seeing Rishi and Maya hugging. After that Rudra and Maya will be seen alone on the balcony where Maya will ask him why he hates love so much. Maya and Rudra will end up coming closer and will kiss each other. This will make both of them confused about their feelings so much that Maya will unknowingly shed tears while Rudra will get drunk and say that Maya brought him in front of the same pain he has been escaping from since years. Another unexpected twist awaits the viewers as someone will push Maya who will be standing on the balcony.
Who is the person that pushed Maya? Will Maya get harmed? And what about Maya and Rudra?
Both of them have been escaping from love since years and don't even believe in it so what will they do after what happened between them?