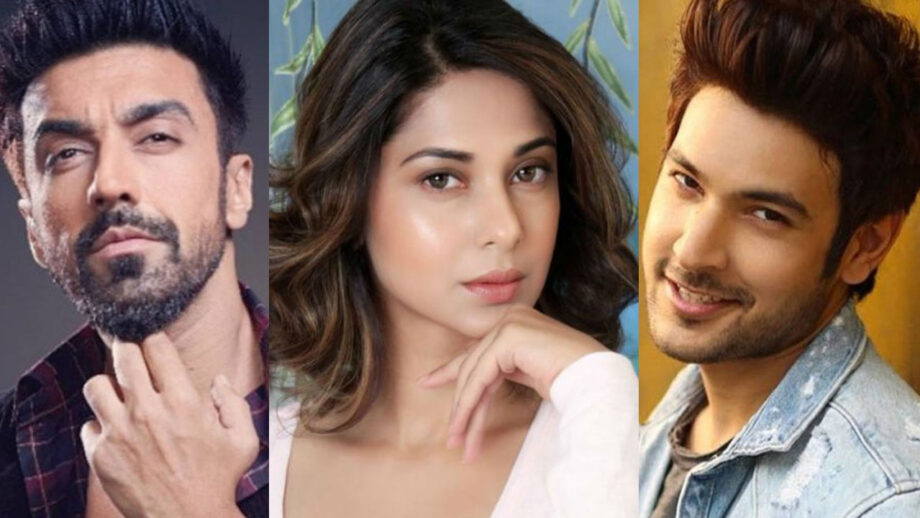 The second season of Sony SET popular series Beyhadhis all set for a major turning point in their show. Earlier it's seen that Maya convinced Rishi to talk with MJ about their marriage. MJ is already suspicious about Rishi's girlfriend so when his son talked to him about marrying the mysterious girl he just scolded him making Rishi enraged. MJ is frustrated too because Rishi not revealing his girlfriend's name.
On the other hand Rudra has decided to marry Ananya and has also gone to meet Maya to seek answers about the kiss happened between them last night. He was left shocked to hear Maya calling it a mere mistake. Maya just wants to focus on her revenge now without any distraction and in fact a lot of drama is expecting the viewers of the show.
In the upcoming episodes Maya and Rishi will be seen on the terrace to shoot a video where Rishi would emotionally blackmail his family to accept his and Maya's relationship.
Maya will ask Rishi to cut his wrist a bit and will tell him that it will hurt and bleed a little but nothing more. Rishi will get convinced by her words and cut his wrist which will give him a lot of pain but he will bear the pain trusting Maya. Rishi will faint in Maya's lap.
Tears will run on Maya's cheek but she will heartlessly say that she just took away a life in exchange of another life. Rudra will be seen rushing upstairs searching for his brother Rishi.
Will Rishi die? Will Rudra see Maya with Rishi and get to know that his brother hurt himself because of her?
Will Rudra hate Maya for what she has done if he gets to know about it? How is MJ going to react?
The situation is just getting more interesting and the upcoming episodes will bring you all the answers to your questions.
To know what is going to happen next in your favorite show Beyhadh 2, keep watching the serial and stay tuned to this space for daily updates.