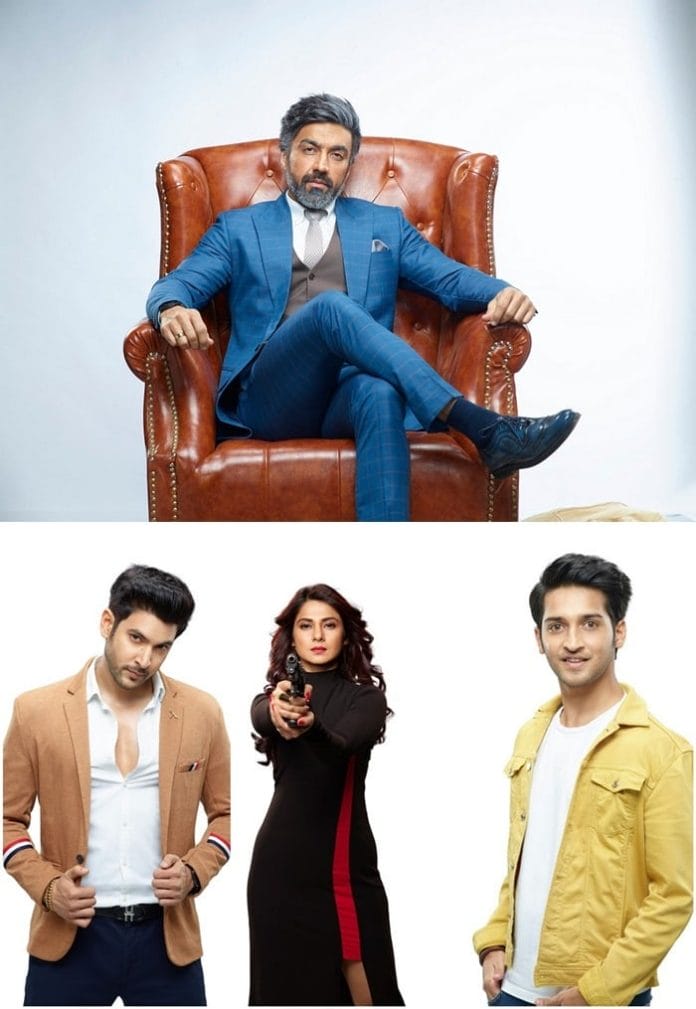 Long and most awaited show Beyhadh 2 starts today on Sony TV. First episodes has all the elements enough to keep viewers on their toes. 
Episode starts with Maya entering into mud pool and coming out with mud on her face which later gets transformed to Durga's idol. 
Mritunjay is celebrating Durga puja along with his wife and son Rishi. s Rishi's leg get tangled with rope and he drowns along with Durga idol. Maya saves him and leaves before family reaches. Later, Rishi tries to find her whereabouts. 
Another scene Rudra is playing fencing and leaving when Maya comes and hurts him giving him clue of an article about famous writer Maya Jaisingh which his publication has signed. She accuses him for fake news. 
Rudra goes home for to check on Rishi's whereabouts where Mritunjay tries to cure his wounds but he denies it. The rift between them surfaced but not the reason. Rishi convinces him to come to anniversary party. In party Mritunjay requests his mother who is annoyed with him for reasons unknown. Rudra's mother convinces him to cut cake with family. 
Here, Maya cut cake in equal halves with Rudra and Rishi's picture on it. Flashback shows how she planned Rishi's drowning and hurting Rudra. She comes in front of picture saying hateful words about blood relation. The bracelet of Rudra is same as picture's male figure. 
Precap:
Rishi finds out who she is and goes to her while Rudra warns him. Maya is having pistol in hand and she shoots when Rishi gets in. 
High Points:
Jennifer is Maya. Period. Her expressions, her get up, her eyes everything is top notch. In some of the scenes you forget she is Jennifer Winget and not Maya Jaisingh. There can be no other Maya. 
Shivin impresses as Rudra. He is casual at times and intense other times somewhat like his character. But he has done a remarkable job in the first episode itself. 
Rajat as Rishi is suitable for his role. Good for a debut role. 
Ashish Chowdhry as Mritunjay has nothing much to do in first episode but scenes indicates a much secret life of him and there is much more to his character that viewers have to wait. He has many layers of a loving husband but…, a caring father but…, a believer but… Too soon to judge his character but he is perfect as Mritunjay.  
Low Points: 
There should be more of Mritunjay as he is key character.