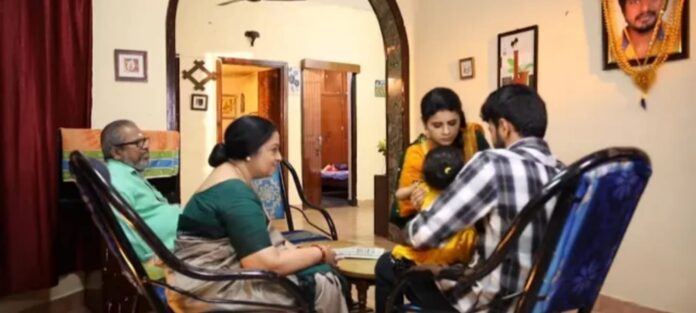 Bhagyalakshmi Upcoming Story, Spoilers, Latest Gossip, Future Story, Latest News and Upcoming Twist, on Justhowbiz.net
Vijay Tv's popular show Bhagyalakshmi never fails to entertain audience with its engaging storyline and interesting twists in the show. Earlier we have seen that Amirtha lashed out at Ezhil and questioned his intentions. Now it will be seen that big fight will happen between Ramamoorthy and Gopi while Ezhil will be hurt by Amirtha's behaviour.
Previously we have seen that, Amirtha was furious upon hearing Ezhil's confession and lashed out at him. She questioned that if this is his intention behind all his good behaviour towards her and her family. She felt disappointed as he behaved just like every other person who took advantage of situation. On the other hand, Ishwari searched for alliance for Ezhil. Amirtha showed cold shoulders to Ezhil. Amirtha's in laws were surprised witnessing her behaviour towards Ezhil.
In the future episodes we will witness, Amirtha's in laws will question Ezhil if there's any problem between him and Amirtha but Ezhil will manage the situation. Later Radhika will say Gopi that she will help him with his business while Gopi will once again play victim card. On the other hand Gopi will scold Bhagya for prioritising her business over family and will ask her to take care of family first. Ramamoorthy will mock him to follow his own words first before advising others. Gopi argues back resulting in a big fight between both.
Will Ramamoorthy reveal truth to the family? Will Ezhil let go off Amirtha's love?
All these questions will be answered in the upcoming episodes.
To know what will happen next in your favourite show Bhagyalakshmi, stay tuned to this space