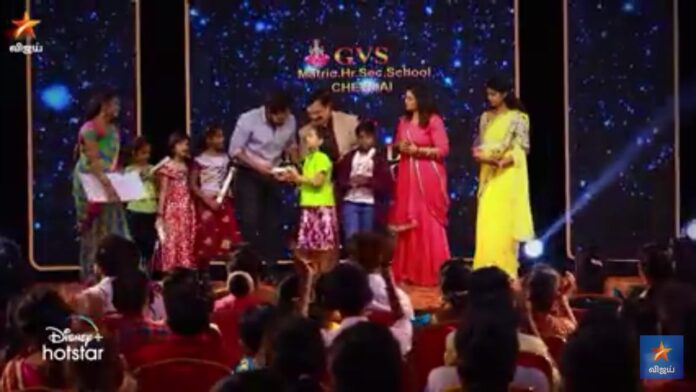 Bharathi kannamma Upcoming Story, Spoilers, Latest Gossip, Future Story, Latest News and Upcoming Twist, on Justhowbiz.net
Bharathi kannamma is a famous Vijay tv show. This show has its separate fan base for the unique love story. Earlier it's seen that Kannamma lashes out at Lakshmi Now it will be seen that Bharathi gives scholarship to Lakshmi
In the previous episode, it's seen that Kannamma applies for Lakshmi's scholarship. Venba doubts who is Lakshmi? What's her relationship with Kannamma? Venba leaves to see Kannamma. Lakshmi meets Bharathi. Lakshmi shares her ambition with Bharathi. Kannamma meets Hema. Hema shares her love for Kannamma. Soundarya feels happy to see Kannamma and Hema are hugging together.
In the upcoming episode, it will be seen that Lakshmi gets the scholarship. Kannamma stops Lakshmi go to the stage. Sumathi sends Lakshmi. Soundarya understands that Lakshmi is her granddaughter. Bharathi feels happy to make Lakshmi's education expenses. Kannamma feels irks to see them together. Bharathi praises Lakshmi's ambition and her love for her mom. Soundarya says to Venu that Lakshmi is her granddaughter. Bharathi invites Lakshmi's mom to the stage.
What will happen next? Will Hema comes to know the truth?
What will be Venba's next move? When will Bharathi get to know the truth? The upcoming episode will answer to our all questions stay tuned to our page for more updates.