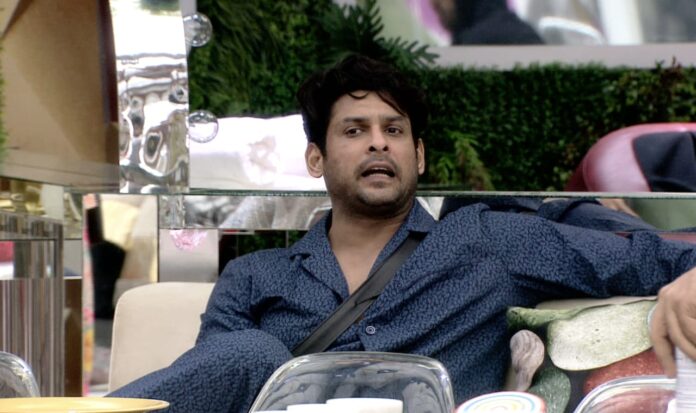 Bigg Boss 14 Spoilers, Upcoming Story, Latest Gossip , Future Story, Latest News and Upcoming Twist on Justshowbiz.net
Today's episode opens with Day 17 at 8 AM; housemates dance at the beat of hook up song.
11:15 AM; Sid suggests Pavitra to keep talking with Hina and others. Pavitra says Gauhar is dominating and she can't put effort with her. Sid asks her to put some effort and talk with her. There, Gauhar tells to Jaan and Rahul the ones who flipped today bonded well with her first. Here, Pavitra says to Nikki he choose, Sid because his mental level somewhat matches with her.
12:15 PM: Hina talks with Nishant and Rubina and asks them to work as a team and get over from foam task. Nishant says Abhi promised him he will not talk ever for that foam task. Rubina defends Abhi. Abhi comes and tries to clear misunderstand with Nishant. Trio talks with each other.
Later, Abhi raise the voice against flipping the duty. Jasmin says she wants to take bathroom duty. Jaan asks Rubi if she can prepare lunch. Rubi says yes. Deol tries to interrupt. Jaan, Rahul and Eijaz say he can't speak because he is invisible contestant. Abhi refuses to perform cooking and says he wants to focus on tasks. Pavitra says she feels this is not Abhi's decision.
2 PM; Rubi asks to a lot any other duty but not cooking. Eijaz asks her if she can do cleaning. Inmates discuss and exchange their duty.
Rahul refuses to perform utensil cleaning and says he has back problem. Rubi says he can't flip after taking utensil duty. Rahul defends himself. Abhi, Rubi and Nishant goes against Rahul Rahul says he has medical issue and will not perform the duty.
3:15 PM; Jasmin says she will not cook or do any part of his work. Gauhar says why? Jasmin says Rahul is lying that he has back problem. Heated argument happens with Rahul and Jasmin.
3:30 PM; Nishant asks Jasmin, ABhi if they will help Rahul in chopping. Jasmin says yes. Rahul says he is open for learning. He adds he will do breakfast utensil and chopping with a condition that he will check 2 days if no back issue than only he will utensil cleaning.
Later, Eijaz asks Jaan to ask Shehzad to perform duty. Jaan ask him. Deol says he has already performed his morning duty and will do his new duty from next day. Jaan and Eijaz defend him. Heated argument happens between Jaan and Deol.
There, Rahul gives massage to Nikki. Nikki asks Rahul why Nishant is hyper today.
7:30 PM; Jaan gives head massage to Nikki.
Later that day, Rubina sits in the conference room. Bigg Boss asks Rubina if she is fine. Rubina says yes. Bigg Boss asks if she wants to share. Rubina asks if he is open to hear. Bigg Boss asks to share. Rubina says it pinched her when Salman calls Abhinav a 'material'. She says if they call them here disrespect them. Bigg Boss explains to Rubina and says she is mistaken. Rubina takes a decision to leave the show because of Salman Khan's comment. She says she can't work in this environment when Salman passed such comment when he doesn't know her personally. Bigg Boss calls Abhinav to the confession room too. Rubina cries. Abhi asks her what happened to her. Bigg Boss tells to Abhi that because of Salman, Rubi wants to leave the show. Abhi says he passed comment on him and he will reply. Rubi says she convinced him to be here thus, she can't work where she is not respected. Abhi discuss with Bigg Boss. Bigg Boss says it was witty reply from Salman. He adds he will also ask Salman not to do any joke with Abhi and Rubi because they feel bad. He concludes Rubina is misunderstanding them. ABhi asks Rubi to take it as a humor. Bigg Boss suggests Rubi to clear her misunderstanding with Salman Khan on weekend. He also asks her to clear her thoughts as they didn't call them here to disrespect them.
10:15 PM; Nishant talks with Jaan and says he is getting irritated with Rahul's behavior.
11 PM; Abhi asks Rubi why she took a decision to leave the show. Rubi asks Abhi is she can't take her own decision. Abhi says yes. Other side, inmates enjoy with each other. Jaan sings a song for all.
Day 18, At 8 AM; housemates wakes up and sees the set up. Bigg Boss asks all to gather at living area. He says today few contestants' game will be over today. He asks all to pack up their bags including seniors.
Further, Abhi interrupts Rubi for cooking. Rubi gets angry and asks Abhi to make by his own.
11:45 AM; Eijaz reads the task instruction. Team Sid, Gauhar and Hina are asked to protect their team. The team which will lose will walk out from the house along with their seniors. Freshers are asked to protect the buzzer to get ring if they want to win the task.
12 PM; Teams makes their strategy to perform the task. Sid instigates Eijaz, Nikki and Pavitra how to play. Gauhar discuss with Jaan and Rahul about the task. Hina talks with Nishant, Abhi, Jasmin and Nishant.
Sid asks Eijaz to concentrate on the task. Hina cheers Jasmin. Jasmin and Abhi stands ready to protect their team.
1 PM; Gauhar asks Jaan and Rahul to focus. She screams at Sid and accuses him for blocking her contestant way. Sid says no.
1:15 PM; Buzzer ring and task starts. Team Hina and Gauhar wins. Gauhar accuses other team cheated. She points on Sid and says three people entered which is wrong. Hina calls cheater to Sid too.
1:30 PM; Heated argument happens between Gauhar, Hina and Sid.
2 PM; Pavitra and Nikki discuss about task. Pavitra gets angry at Gauhar and says she will show her true color no. Nikki asks Pavitra not to focus on seniors. Later, Jaan tries to talk with Pavitra. Pavitra asks him to leave.
3 PM; Bigg Boss asks Sid, Hina and Gauhar to see the task clip again and then take the decision. At the theatre, heated argument happens between Sid, Hina and Gauhar. Gauhar reads the rule book again. Hina says in the task buzzer should be ring. Sid argues with Hina. Hina asks Sid he is no worth talking. Sid says same. Gauhar asks BB to interrupt and take decision. Pavitra outside gets irked with Gauhar and Hina.
Bigg Boss says rule was over ruled by 2 teams. Sid thanks BB. Gauhar and Sid argument continues. Episode Ends.