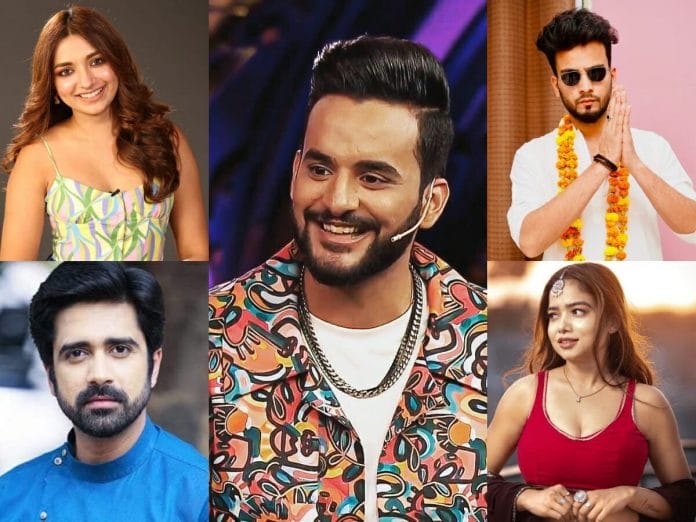 Only few days left for Bigg Boss OTT 2 to announce the seasons winner. Lots of prediction going on. Abhishek Malhan won ticket to finale so far.
Last season Divya Agarwal gave tough competition to her co-contenders and emerged as the best winner.
This season competition is thoroughly between Elvish Yadav, Jiya Shakan, Abhishek Malhan and Avinash Sachdeva. Manisha Rani is in the list of top contenders too.
Elvish Yadav has a huge support from his fans outside. Social media influencer and Youtuber has a huge fan base already. His real side is attracting more fans. Elvish's performance in the house is getting noticed.
The latest trend about the hunk is 'Only Elvish Matters'.
Abhishek Malhan:
Abhishek is again one of the top contenders inside the house. He is a social media influencer too. Fans expecting their favourite to emerged as the winner of the season. He is called as Fukra Insaan lovingly. Abhishek already won ticket to finale
NATION SUPPORTS FUKRA
Abhishek and Manisha's friendship is one of the most adorable things happened this season.
Bigg Boss OTT 2 is hit because of the cute bonds and controversies in the house.
Jiya Shankar:
Actress Jiya Shankar is giving tough competition. She is surely one of the top contenders of the house. Her game plan, fights and noticeable action impressed her fans. She was also pointed out for mixing soap water in Elvish's drinking water. Still Jiya is the top contender of the season
Avinash Sachdeva:
Actor played a good game inside the house. Most of the controversies revolved around him. He gave a good competition undeniably.
Manisha Rani, Bebaika, Pooja Bhatt might make upto the top list. Each passing week Bigg Boss Ott 2 is getting entertaining. Let's see who lift the seasons trophy.
Tell us whom you are supporting in the finale.
Stay tuned with us for TV serial latest news and updates