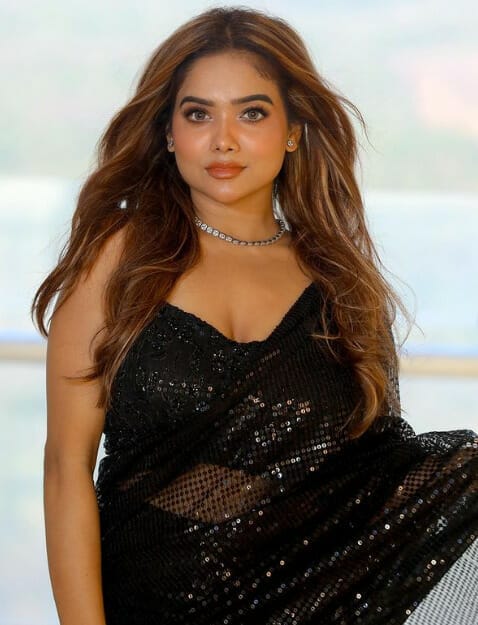 Bigg Boss OTT 2 got the extension. The show recently witnessed the family week. The present contenders got overwhelmed sharing the platform with their family members.
Apart from emotional drama in the house, fans are together in support of Manisha Rani who is getting unnecessary target in the house.
Manisha Rani is getting noticed these days in the show. From starting of the show, Rani's journey is commendable. She is playing a good game. Lately, Pooja Bhatt and few other co-contenders targeted Manisha.
Salman Khan was seen biased towards Manisha. Manisha Is The Boss trending on social media.
Manisha is getting a huge support from her fans. She is a social media influencer and actor. She rose to fame by taking a part in Kapil Sharma show.
She is also famous on social media with 6.1 M followers and counting. Manisha's journey in Bigg Boss OTT is breaking the internet.
Manisha brought good content to the viewers of the show. She was flirty when required, supported her best friend inside the house, got bullied, emotional yet stood tough against other players.
Manisha is a full entertainment package.
In the recent past, Manisha's other side story was shared on her Instagram, take a look:
For those who are unfamiliar with Manisha's heartwarming story, it's incredibly touching to learn that she has her father's name saved as 'God' on her phone. This simple yet profound gesture speaks volumes about the immense love and admiration she holds for him, and the invaluable life lessons he has imparted to her. Despite not having attended an English school, Manisha's character shines through as she exemplifies humility, kindness, and grace in all her interactions. Her genuine warmth and courteous demeanor make her a truly remarkable and inspiring individual! ⭐
#ONEPIECEMANISHARANI
https://www.instagram.com/p/CvOoFw0ue54/?hl=en
The heart touching story of Manisha is getting fans attention. Stay strong Manisha.
Are you supporting Manisha Rani? Leave a comment,
Stay tuned for TV serial latest news and updates