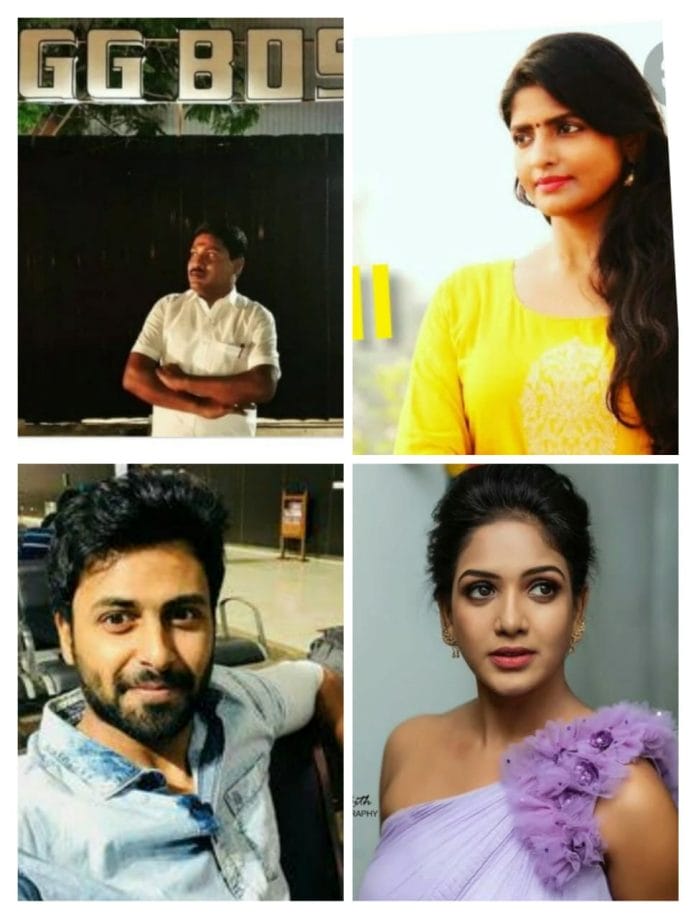 Bigg Boss Tamil season 5 contestants name list, starting date can be checked on this page. Bigg Boss Tamil is all set to return with its fifth season on Vijay Television. As we all know that it is one of the most controversial and well known reality show that has a massive fan following. There is a different craze for the show among the views. The viewers have also shown their crazy love for the show that I'd mainly known for its controversies and fights among the inmates. The season is coming back with a bang after announcing the winner of season 4 in January. The host of the show Kamal Hasan has been announced season 5 on social media. In this article, we are going to provide our readers, the contestants list that will appear on the show.
* GP Muthu ( Tik Tok fame)
* Sunitha Gogoi
* Ashwin ( cook with comali fame)
* Pavni Reddy ( serial actress)
* Sam Vishal ( cinema actor)
* Kani ( cook with comali fame)
As the fans expected, GP Muthu enters Bigg Boss season 5 Tamil. There aired a talk that GP Muthu might be a contestant in Bigg Boss season 5 but later, it was told it is s rumour just because it was not confirmed that GP Muthu will be a part of Bigg Boss season 5 Tamil. The list of the contestants to participate in the Bigg Boss season 5 is not yet announced Official, buy the guess and leaks are popping on social media. It is very exciting to know how many guesses have come true.
The fourth season was wrapped up in January 2021 and Aari Arjun was declared the winner of the Bigg Boss Tamil season 4. The previous season stared Rio Raj, Balaji Murugados, Ramya Pandiyan and many more who put the stars in the show. The previous season had appreciated by many and the viewers have enjoyed the show very. The shoe entertained it's game on another level all the viewers have also given so much love to the housemates.
Kani who is famous in cook with comali is rumoured to be participate in Bigg Boss Season5. She is a title winner of last season Cook with comali. She has huge fan base for her cooking style. Many young fans are eager to try get new recipes. It will be fun to watch her teaching recipes to the housemates. Let's see will she can able to survive in the Bigg Boss house and win the title like the way she did in Cook with Comali.
Pavni Reddy comes in the next row list. She is a famous television actress. She worked in many serials as a lead role. She has huge fan base in this field. If she enters into the Bigg Boss house it will be a eye catching visuals to her fans. Ashwin whom played a opposite lead in Rettai Val Kuruvi is also rumoured to be enter in Bigg Boss. He is a television actor. He acted in many serials and got fame through Cook with comali. He recently acted in movie. He got huge fan base through the cooking show and the songs. Social media fans are crazily expecting to see these two pairs to enter in Bigg Boss season 5 but nothing is officially confirmed yet.
As per the reports, Sunil Gogoi, Karni Theru and Pavni Reddy are still to be confirmed for season5. While the rest 7 contestants are going to enter the house for sure. Recently, the host of the show, Kamal Hasan shared a glimpse from the shooting of the promos. The viewers are also showing their excitement level on social media. The show is coming back with some more interesting rules, tasks and punishments that will entertain the viewers more then before. BB Tamil season 5 is expected to be air in the first week of October. However it's not officially confirmed realise date but Whenever the show will go on-air air will be on Star Vijay.