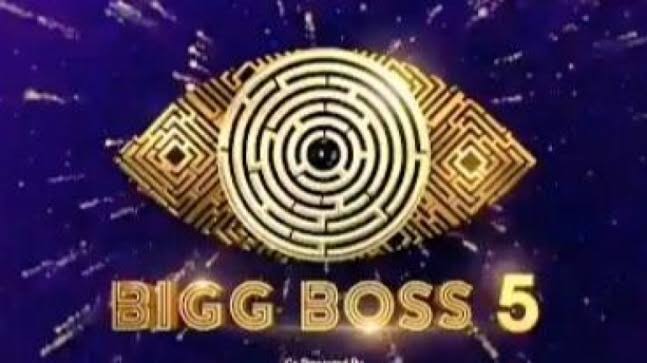 Bigg Boss Telugu Upcoming Story, Spoilers, Latest Gossip, Future Story, Latest News and Upcoming Twist, on Justhowbiz.net
The Episode begins with Nagarjuna dancing to a song. Nagarjuna welcomes the audience to the show. He says that it's already been six days since the show started. He says this time we will leave them. He asks to see wgar happened on Friday.
11:15 PM
Vishwa says what Priyanka said. Vishwa hugs her and he asks her to realise her mistake. Ravi tells Anne that if they keep them in the jail then they will realise their mistake. Ravi says he will understand soon. Nagarjuna says that Ravi is trying to revolve the fight between Jessie and Anne.
11:45 PM
Priyanka apologises to Uma. Nagarjuna says that they are trying to understand each other. Uma says she has seen her thinking about her words for a fraction of seconds and she understood it. Priyanka hugs Uma.
12:00 AM
Jessie is sitting in the jail holding Kajal's hands. He cries. Siri says if they become weak then people will use it. Nagarjuna says that the emotions increases the bond. Jessie shares his pain with them. Siri asks sheds tears. Kajal says she doesn't know what happened. Siri asks him why he didn't raise the point. Kajal tells him that he is not getting cornered and they are with him. Jessie cries.
12:15 AM
Priyanka tells Manas that at times Lobo's comedy makes her laugh or it doesn't. And at times Uma behaviour hurts. Manas asks her to take a deep breath whenever he gets angry.
01:30 AM
Hamida asks him to call if he needs anything. Sarayu apologises to him. Jessie apologises to her. He says that he has treated her like his sister.
Day 06
10:30 AM
Priyanka tells Priya that Manas is a husband material. Priya says she gets brotherly feeling from them.
01:30 PM
Ravi asks Lobo to look at him and he is a corner pig. He asks him why was he sitting in a corner. Ravi calls him a buffalo as well. Lobo says he will get angry. Ravi says there is no matter.
03:15 PM
Lobo trlls Uma that she will tell it with love and she should listen. He says I Love you and she says I Love you three. Uma says she never does make up. She asks him where is tank bund.
06:00 PM
Siri with lots of excitement opens the jail. She hugs him happily as he comes inside. The other house mates hug him as well. They hail for Bigg Boss.
Nagarjuna says that the house is in a good mood and now they will go into the Bigg Boss house.
Nagarjuna welcomes the audience back after the break. He says that the house mates are wajting for them. The housemates get excited seeing him. Girls sing Greek Veerudu song for him making him laugh. He says it would be good if the theatre is house full as well. He asks Anne how she is and praises her dressing. She says she is fine. He says that he can see that she is getting angry. He says to Priyanka that he liked her maturity. He praises her dress. He then says the first captain of the house. Sunny says she got hurt but still she won. Nagarjuna asks him to show the same enthusiasm as Siri. He congratulates Siri. He tells to Priya that he likes her way of managing the kitchen. He asks Sarayu why she was not abusing. He asks her to be herself. He then asks Uma why she is fighting. She says she can only stay if she fights. He then calls Lahari and asks whom did she give the red rose. She says she didn't feel like giving it to anyone. He then wishes Vishwa and praises his game from yesterday. He then praises ShreeRama. Priya says ShreeRama has some more hidden talents. She then says how Priyanka reacts when she wakes up. Siri says Shree Rama Chandra is Magadheera. Kajal says he is not Shree Rama Chandra but Lord Krishna. He asks Hamida who says she is getting hurt because she is having expectations. He then calls Natraj and asks why he is getting emotional in the first week itself. Natraj says he is getting emotional for a valuable thing. He asks Shanmukh to be seen and asks him to start the game. They laugh. Nagarjuna asks him to talk. He claps for Lobo saying what an entertainer. He says he has been very funny. He praises him. He then calls Ravi and aaks whether he is remembering his daughter to which he says at times. He praises him. He tells to Kajal that she is becoming the RJ of the show. Nagarjuna says Manas has some cuteness and praises him for his maturity. He asks Shwetha what did she gave till now in the show. He asks her to involve herself. He then calls Sunny who tells him that he has stolen rose the day he came. He asks about his dream girl. He then calls Jessie and asks how was the jail. He says that the house has enjoyed when he came out. He tells him that everybody loves him and he is doing very well. He asks Anne to go to the store room and gives whatever there is to Uma and its Potato curry. They laugh. Nagarjuna says they were right that they fight in kitchen. He tells Lahari that he is expecting her to give the rose to someone. Lobo saya he is here. Hamida says Jessie has those mesmerising eyes. She says he is cute. His body language is different from eyes. Nagarjuna asks to play a game evaritho set evaritho cut. They have to say with whom they got set and with whom they cut. He asks to start with Vishwa. He asks Vishwa to say with whom he has set. He choses Manas. Vishwa says he has nominated him because he needs to change in the house to continue. He then cuts Kajal and says that she should involve in needed things and not in the useless things. He says she should show her love in work as well. Nagarjuna asks Kajal whether she don't know cooking and says he has checked her Instagram and she knows cooking. Kajal says she don't know and she cooked by watching videos. He then calls Jessie who choses Sunny as set and cut to Sarayu. He says that whatever Sarayu said he wasn't able to take. Lahari gives the set band to Priya and cuts Kajal. He then asks Lobo who ties set to Shanmukh. Nagarjuna asks what is this. Lobo says he loved Shanmukh way of telling him. He has seen his father in him. He gets emotional to which they console him. He then tears Kajal's pic.
Nagarjuna welcomes the audience back into the show. He then asks Sarayu who says she has not set with anyone. He asks for cut and she choses Siri. She says it's easy to play with corporation and needs guts to play without corporation. Shwetha choses Anne as hee set. She cries. She choses to cut Uma. Next comes Shree Rama who ties to Shwetha and says she is a very cool person and she is that friend whom he wants for life long. He promises to stand for her. Nagarjuna asks him to sing a song on friendship. He sings Mustafa song. He cuts Kajal because now he don't get those positive vibes from her anymore. He then calls Siri who ties to Shanmukh and says they never were good with in real life. She then cuts Sarayu and says that she has no fight with her but the words she has said has hurted her. She cries. Sarayu talks in between to which Nagarjuna asks her to let her talk. Siri breaks down into tears. Sarayu still shouts at her. He then calls Sunny who choses Hamida as set and then cuts Ravi. Nagarjuna asks the nominated ones to go to the garden because it's time to save one person. He asks them to take out the name of their trash bags out from the trash bin. He asks them to open their trash bag. Sarayu gets unsafe. He asks Kajal who also gets the same. He then asks Manas who also gets the same. He then asks Ravi who also gets the safe. He then asks Jessie to open and he gets unsafe. He asks Hamida then who gets unsafe as well. Nagarjuna announces Ravi as safe. The house mates congratulates him.
Nagarjuna welcomes back the audience into the show. He asks Natraj master who choses Lobo as set and promises to never leave him. He then choses Kajal as cut. Next comes Manas who ties the band to Ravi and explains his point. Manas choses Jessie as cut. He then calls Ravi who choses Priyanka as set and Jessie as cut. He says he don't feel bad for cutting off with him. He then calls Uma and choses Priyanka as set and she then cuts Kajal. She tears her pic aggressively and throws it in the bin. Next comes Hamida who choses Sarayu as set and Shanmukh as cut because he is not talking. Nagarjuna asks him whats this. Priya choses Anne as set and Hamida as cut. Priyanka comes next who choses Priya as set because she protects her and Natraj as cut. He then calls Kajal who Shree Rama Chandra as set and Uma as cut. Nagarjuna teases her saying she don't know to cut as well. Anne comes next who choses Shwetha as set and Kajal as cut. He then calls Shanmukh who choses Ravi as set and Hamida as cut. Shanmukh says his girlfriend is Deepthi. He asks the unsafe contestants to go into the garden.
Nagarjuna welcomes the audience back to the show. He tells the five contestants standing there that whose cup that has ball is safe. Kajal doesn't have a ball. Jessie doesn't as well. Sarayu doesn't as well. Hamida has a ball and all clap for her. Nagarjuna announces Hamida as safe. Manas lifts the cup and he got nothing. Nagarjuna says four are remaining in the nominations and bids bye to the contestants. He says they will see nominations tomorrow. He wishes Good Night and Love You to everyone.
Click to read
Bigg Boss Telugu 10th September 2021 Written Update: The housemates celebrate Ganesh Chaturthi