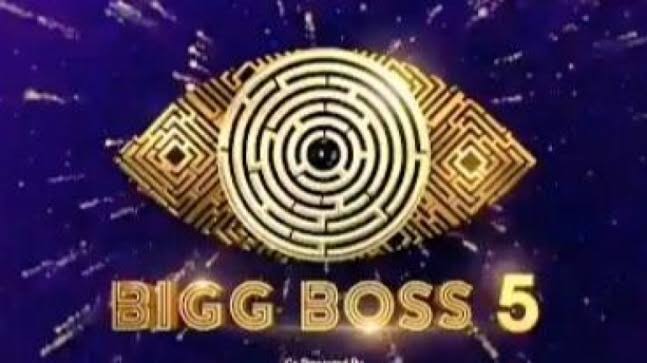 Bigg Boss Telugu Upcoming Story, Spoilers, Latest Gossip, Future Story, Latest News and Upcoming Twist, on Justhowbiz.net
Nagarjuna enters the stage with a dance and welcomes the audience into the show. He asks to go to the house and the contestants greet him and praise him. Nagarjuna asks them to do the ramp walk and the hose mates ramp walk choosing their partners. They chose Jessie as the judge. Jessie gives six marks for Anne rank walk. Nagarjuna gives the same. Next comes Vishwa and Sarayu and they do the ramp walk together. Jessie gives eight marks to them. Nagarjuna gives seven. Next comes Uma with Lobo where instead of dance, they do it more like dance and muted comedy. Jessie gives four. Nagarjuna gives eight marks for making him laugh. Next comes Ravi with Hamida. They both do the ramp walk. They both pretend like Anne and Ravi making everyone laugh. Jessie gives eight marks to them. Nagarjuna gives the same. Next comes Shanmukh with Priya. They both do the make up and pretend like Ravi. Jessie gives them seven. Nagarjuna asks them to do it again and dance. They both do the walk and dance. Nagarjuna gives them eight. Next comes Manas with Lahari. They both do the ramp walk. Jessie gives them nine. Next comes Siri and Shree Rama. They both do the ramp walk. Nagarjuna asks Priya about the tracks.
Priya says soon it will be out. Siri says they both are close friends. Nagarjuna gives them nine. He then calls Kajal and Sunny. They both do the ramp walk. Jessie gives seven and Nagarjuna gives eight. Next comes Shwetha with Priyanka. Jessie gives them ten. Jessie says they have done better. Nagarjuna gives then as well. He announces them as the winners. He asks the nominated contestants to go to the red carpet and stand there. He asks Shree Rama to give the trays to the contestants with their name. He asks them to cut the Apple and if it's red inside then they are not safe. Sarayu gets unsafe as her Apple is red. Next opens Jessie whose Apple is red as well. Manas gets a clear apple. He is safe. Kajal is unsafe as well. He says the other three are unsafe from whom one will be eliminated.
Nagarjuna welcomes the audience back t the show. He says they are now given a game where Lobo is excluded. He calls the contestants and divides then. Lobo is Game Lo Gummadi kay and the task is Meeku Nenu Telusa. Siri and Jessie ask each other where he asks her why she got engaged soo soon. She says she didn't know him before. They both answer to the questions. Lobo gibes the full points to them. Then comes Natraj and Priya. Nagarjuna asks what is the first movie with Priya, he give the wrong answer. Priya answers the question right.
Lobo says their jodi is good. Next comes Sarayu and Uma. He asks them questions and they both answer it. Uma says Sarayu would have openee a you tube channel to make every one Arjun Reddy. Next comes Anne and Kajal. They both answer to whatever questions he asks them. They both answer to the questions right. He then calls Shanmukh and Vishwa. He asks about whom Shanmukh talk a lot. Vishwa says he does about Deepthi. Shanmukh says Vishwa talks about Pinky. Nagarjuna asks whether Vishwa can lift Lobo to which Shanmukh says he won't be able to wke up next day. Vishwa lifts him. He asks Vishwa about Shanmukh's tattoo and it's D. Next comes Hamida and Shree Rama. He asks without which Shree can't live. She says it's Music. He asks without which Hamida can't live to which he says cats and dogs.
Next comes Manas and Priyanka. Nagarjuna asks Manas whom Priyanka has crush on. Manas says its Shree Rama. Priya says that Priyank got happy when Manas got saved. He asks them more questions. He asks what qualities should her husband have to which Manas says caring and patient. Next comes Lahari and Sunny. He asks about Sunny best feature to which she says it's hair and he says it's her eyes. He ask her about his hidden talent. Lahari says it. He asks Sunny to say and he says I Love you to him. Nagarjuna gueses it. Next comes Ravi and Shwetha and they say about their first information. They both answer to the questions hea asks. Next comes Lobo and Nagarjuna says he will give him a good task and asks him to Nick name the contestants. He gives Ravi Milk Boy. Shwetha Cow Boy. Sunny Chocolate Boy.
He denies to give one to Lahari. He gives handsome to Manas and beautiful to Priyanka. He gives Amma to Anne and Kajal Rat. Sarayu a Lizard. He then gives Natraj Brother in law and Priya a queen. He gives Aeroplane to Haminda and Moody to Shree Rama. He gives butterfly to Siri and Cat to Jessie. Nagarjuna says it's time to save one more person and asks the nominated contestants to go and stand near the podium. The things are given to them where they are placed on the pedestal and should open when asked. There will be a scroll where safe or unsafe will be written. They open the scroll where Sarayu and Jessie gets Unsafe and Kajal safe. He announces Kajal as safe. He says they both are still in the nominations.
Nagarjuna welcomes the audience back to the show. He says that Jessie and Sarayu are waiting for them where one of them will be out of the house and another will be in the house. He says it's tension time. He says they are two cycles out there and asks them to keep their hand on the cycle. Whoever cycle's light gets on will be in the show and the another will be out. They keep the hands on the cycles and Jessie's cycle's light is own. Nagarjuna says Sarayu is eliminated. He asks Sarayu to say good bye and the house mates hug her. Sarayu says she will miss them and leaves from there. Siri hugs Jessie happily. Vishwa cries sitting in a room alone. She hugs Jessie and tells him that he deserved to stay. She hugs Vishwa and cries. They send off to Sarayu where she dances and leaves. Siri hugs Hamida who gets emotional.
Nagarjuna welcomes the audience back to the show. He calls Sarayu who has been eliminated. Sarayu hugs Nagarjuna. He asks to see her journey and they see her journey. Nagarjuna asks Sarayu to decide on the best and worst performances in the show. After she is done Nagarjuna bids bye to her. Nagarjuna says to see the audience in the next Saturday. He wishes Good Night and saying Love You he bids bye to the audience.
Click to read
Bigg Boss Telugu 11th September 2021 Written Update: Ravi is safe from the nominations