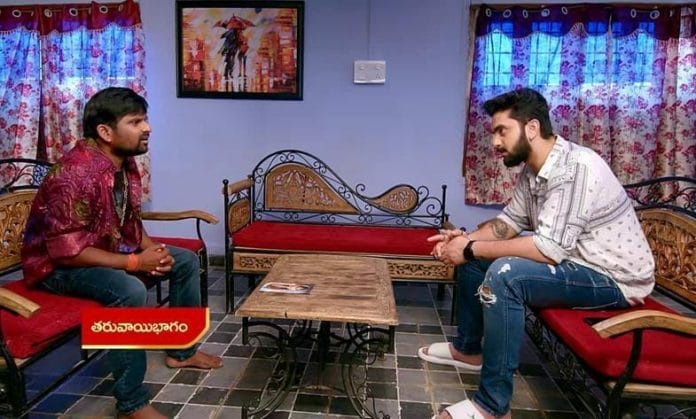 Brahmamudi Spoilers, Upcoming Story, Latest Gossip , Future Story, Latest News and Upcoming Twist on justshowbiz.net
Maa TV new show Brahmamudi serial is attracting audiences with its fresh storyline.

As reported earlier Kanakam recalls Aparna's insults and doesn't step into the house. Aparna asks Rudrani to invite Kanakam's family into the house. Rudrani argues with Aparna. Shubash stops their argument and asks Rudrani to invite Kanakam's family into the house.
Rudrani goes to Swapna's family members. She invites them inside with a mock.
Seetharamaya and Raj welcome them and ask them to sit. Indira asks Raj about Pandit. Raj sees Pandit entering the house and says he is here. Seetharamaya asks Pandit to suggest a good muhurta for Swapna- Rahul's marriage.
Rudrani mocks Kanakam for training her children to trap rich house kids. Kavya takes a stand for her mother and rebukes Rudrani.
In the upcoming episode, viewers are going to witness Rudrani will not agree to Rahul and Swapna's marriage. Rudrani says she will file a cheating case against Swapna's family and put them in jail. Raj reminds Rudrani that she did his marriage cheating him by hiding the bride under a veil.
Raj says he would first file a cheating case against her. Rudrani stays silent.

Later Rudrani tells Rahul that she is tense that his marriage will happen with Swapna. Rahul assures her it won't happen and later he meets a goon and asks him to kidnap Swapna and get married to her. Goon comes to the venue as a waiter and he feels happy seeing Swapna.
What will happen next? Will Rahul succeed in stopping his marriage?
Will Raj succeed to make Rudrani change her decision?
All these questions will be answered in the upcoming episodes.
To know what will happen next in your favorite show, keep checking this space for new and exclusive updates.