Being captured when you have no idea what you are doing, that capture really brings life to the pictures. Many celebs are selfie obsessed while some of them loves to be captured when they are not really posing. And that candid picture sometimes gives us many unsaid clues about what's going on in their mind.
While browsing we came across some of the pictures of your favorite celebs whose pose is really revealing different shade of their mood. Can You Caption It?
Vikram Singh Chauhan: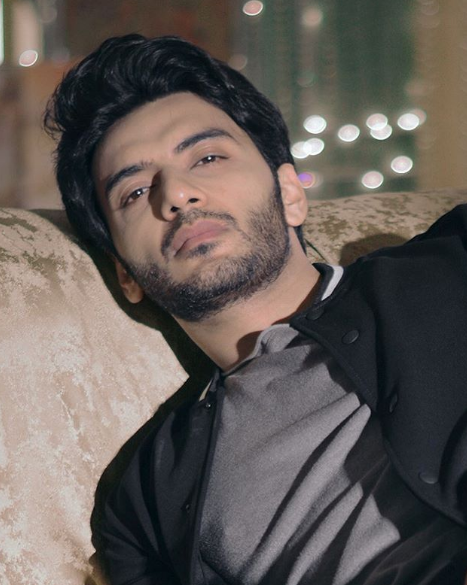 Handsome hunk never makes us go aww. In this beautiful capture actor eyes are revealing many emotions. They are saying many unsaid things. Though, actor beautifully captioned his picture "बेवफ़ाई हमने उनसे की तो बेवफ़ा उन्हें ठहराये क्यूँ
वफ़ा हमने अब सीखी तो इल्ज़ाम उनपर लगाए क्यूँ। ~~randomwriting" We would like to see what more you can add by your side in this photo of 'Yeh Jadu Hai Jinn Ka' actor Vikram Singh Chauhan.
Helly Shah:
One of the prettiest ITV actresses; the bubbly, chirpy Helly Shah captures the heart with her rosy smile. The above picture is captured so beautifully that we can caption it as 'I dream it, I live it'.  But we want you to write a caption on this picture of your favorite Ridhima aka Helly Shah.
Shaheer Sheikh: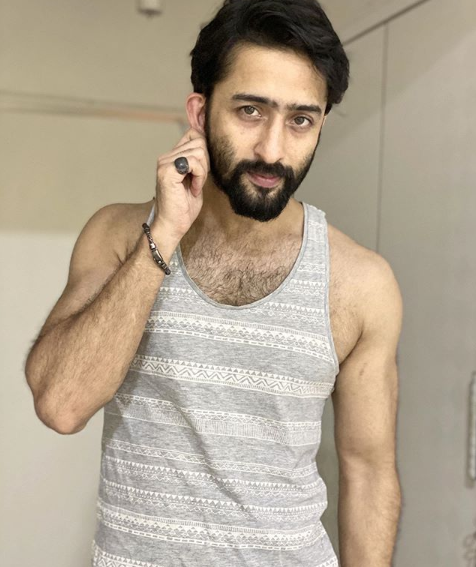 Not only ruling the heart but ruling the world! Don't this image of this hottie is similar to "don't mess with me" (wink emoji). Well, you tell us what comes to your mind looking at this image of Sheikh. Hunk is flawlessly slaying as Abir Rajvansh in 'Yeh Rishtey Hain Pyaar Ke'.
Rhea Sharma:
We guess "Once in a while, right in the middle of an ordinary life, love gives us a fairy tale" caption goes well with this image of Rhea Sharma. What you say?
Dazzling diva is making the noise with her top notch performance in Yeh Rishtey Hain Pyaar ke as Mishti.
Pearl V Puri:
Don't he trying to convey "In the midst of chaos, find out your inner peace"? Give a best caption to this picture of Pearl V Puri. Handsome hunk was last seen in Bepanah Pyaar.
Erica Fernandes:
Don't Erica's this pose is saying "I Am My Favorite"? You tell us!
Sexy diva is winning the heart portraying Prerna Sharma in 'Kasauti Zindagi Kay'.
Parth Samthaan: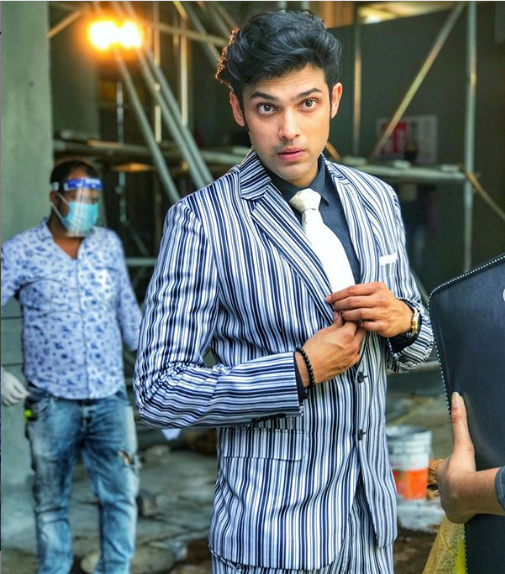 He seems to convey "Don't judge me. I was boen to be awesome not perfect". What says?
Kasauti Zindagi Kay actor recently tested Covid positive and we wish speedy recovery for the actor.
Sanaya Irani:
Stunning actress picture is saying a lot. We can caption it as "I am beautiful and I know it". Don't you think alike?
Sanaya was last seen in colors show Rangrasiya.
Zain Imam:
Heartthrob is giving us 'I am Born to rule" vibes. Don't you think? Zain was last seen playing Kabir in " Ek Bhram-Sarvagun Sampanna".
Nakuul Mehta:
Actor this image is saying "Laugh like there is no tomorrow" let's see what more you can add on this picture of 'Ishqbaaz' fame Nakuul Mehta.
Shoot Your Captions on these pics of your favorite Celebs in the comment section and Stay Tuned with us for more news and updates.